Ads Cost Analysis Tool
The #1 Facebook Ad Cost Analysis Tool, since 2018.
ADCostly is trusted by 80,000 registered users.

We provides CPC, CPM, CTR and CPA benchmarks for Facebook advertising cost, and helps you better analysis Facebook ads cost.
---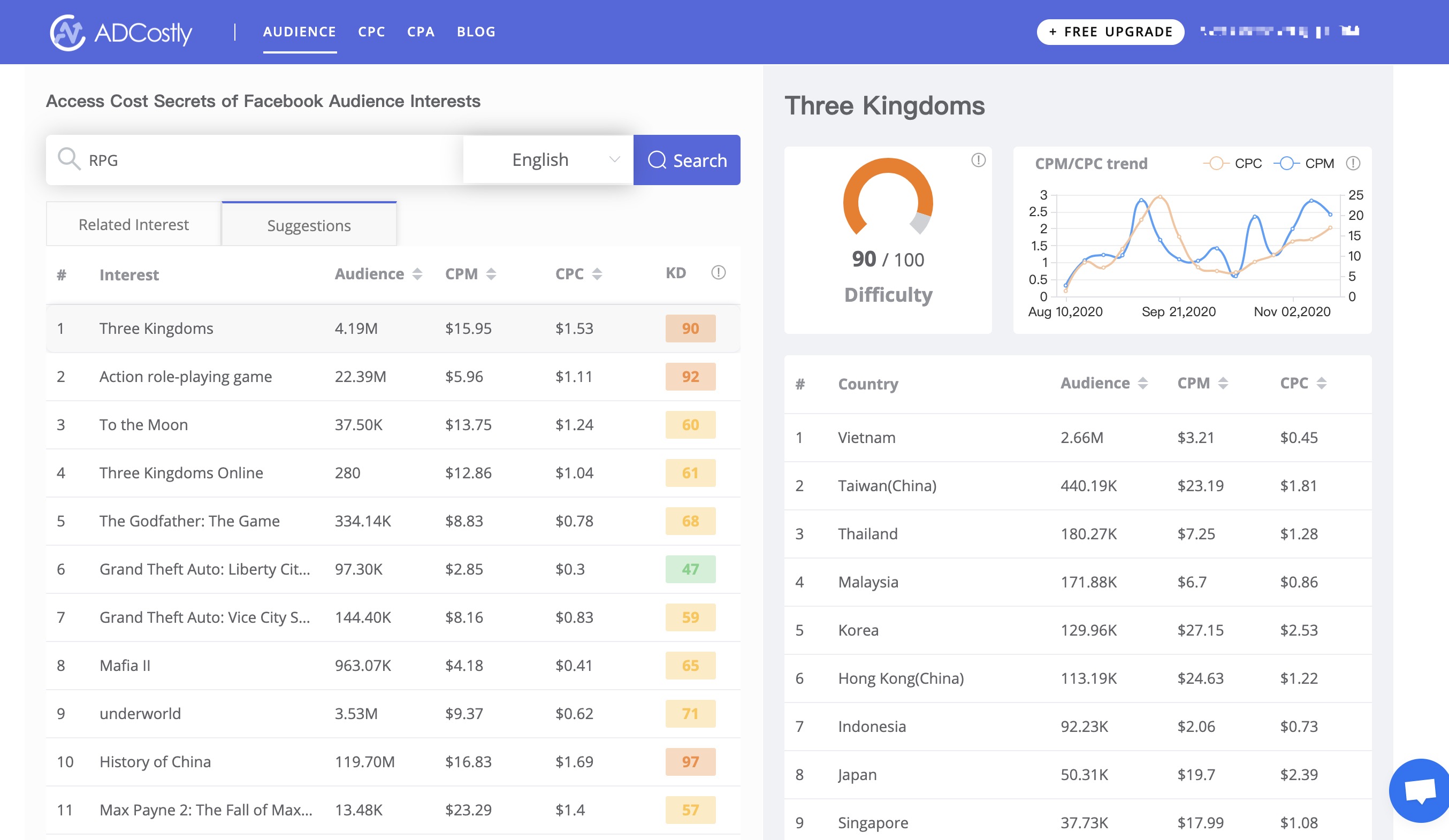 Services
What ADCostly will bring you?
---
Easily unlock secrets of Facebook ads cost metric
Facebook Ads Cost Metric
Get average CPM, CPC, CPA and CTR Facebook benchmarks for Free.

Targeting Facebook Interests
Search Facebook interests to get your ad audience and CPC/CPM.
Optimize Your Campaigns
Optimize your ad campaigns based on audiences and Facebook benchmarks.

Tracking Ad Trends
Get the trends of Facebook ads cost in different industries and countries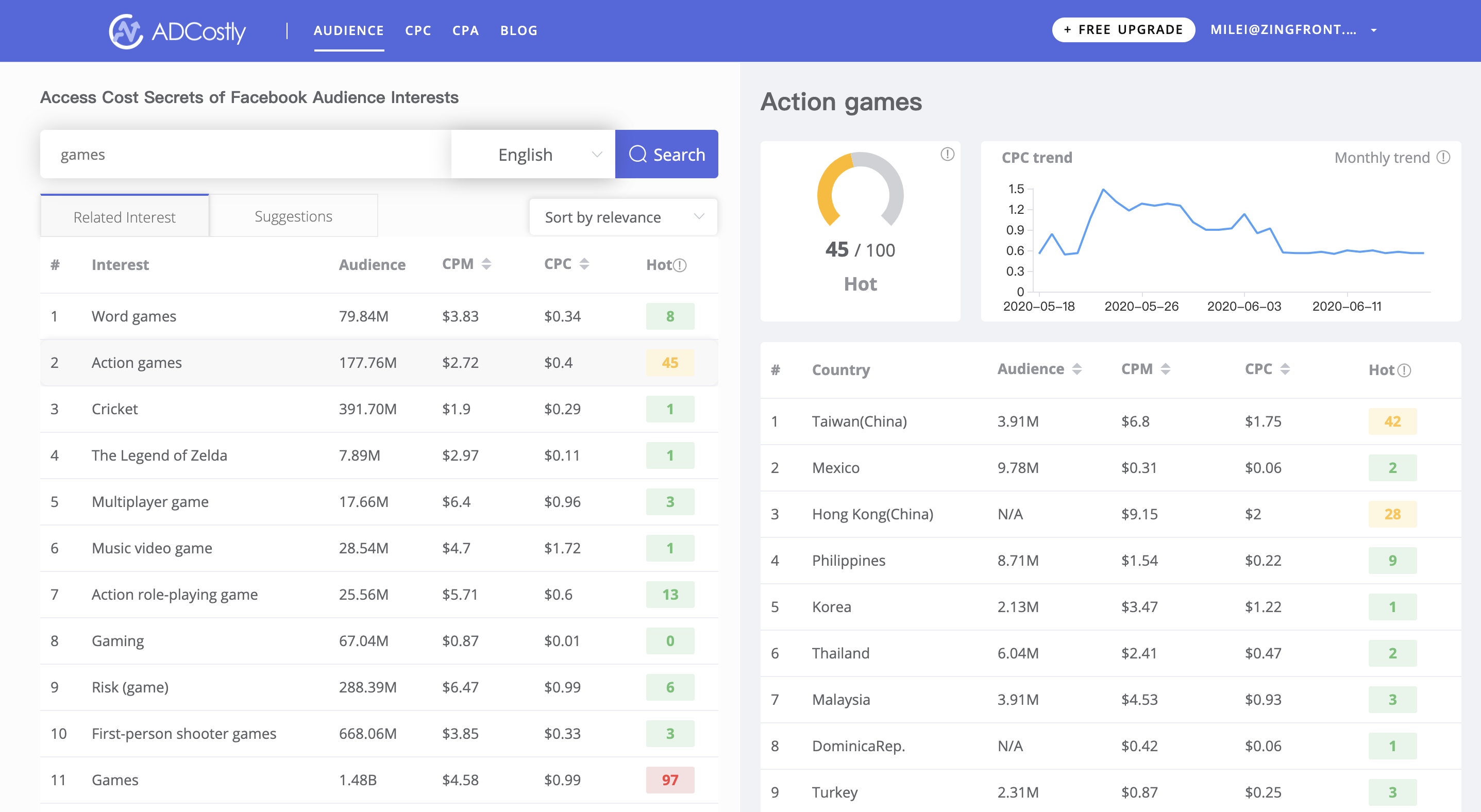 Facebook Interests Audience
List of interests with CPC/CPM cost
ADCostly provides Facebook audience insights , and you can easily obtains audience size, average CPM, CPC, and keyword difficulty. The CPC/CPM of interests can help you better manage Facebook ads cost.
Get Start
Facebook Ads Cost Benchmarks
Average CPM,CPC,CTR,CPA
✔ Measure your advertising revenue or loss based on Facebook ads cost benchmarks
✔ More than a dozen filters including industry, country, publisher, CTA... can be selected
✔ Age, gender, Placements Ranking, detailed analysis of Facebook audiences
✔ ADCostly helps you better analyze marketing costs and reduce advertising costs
Get Start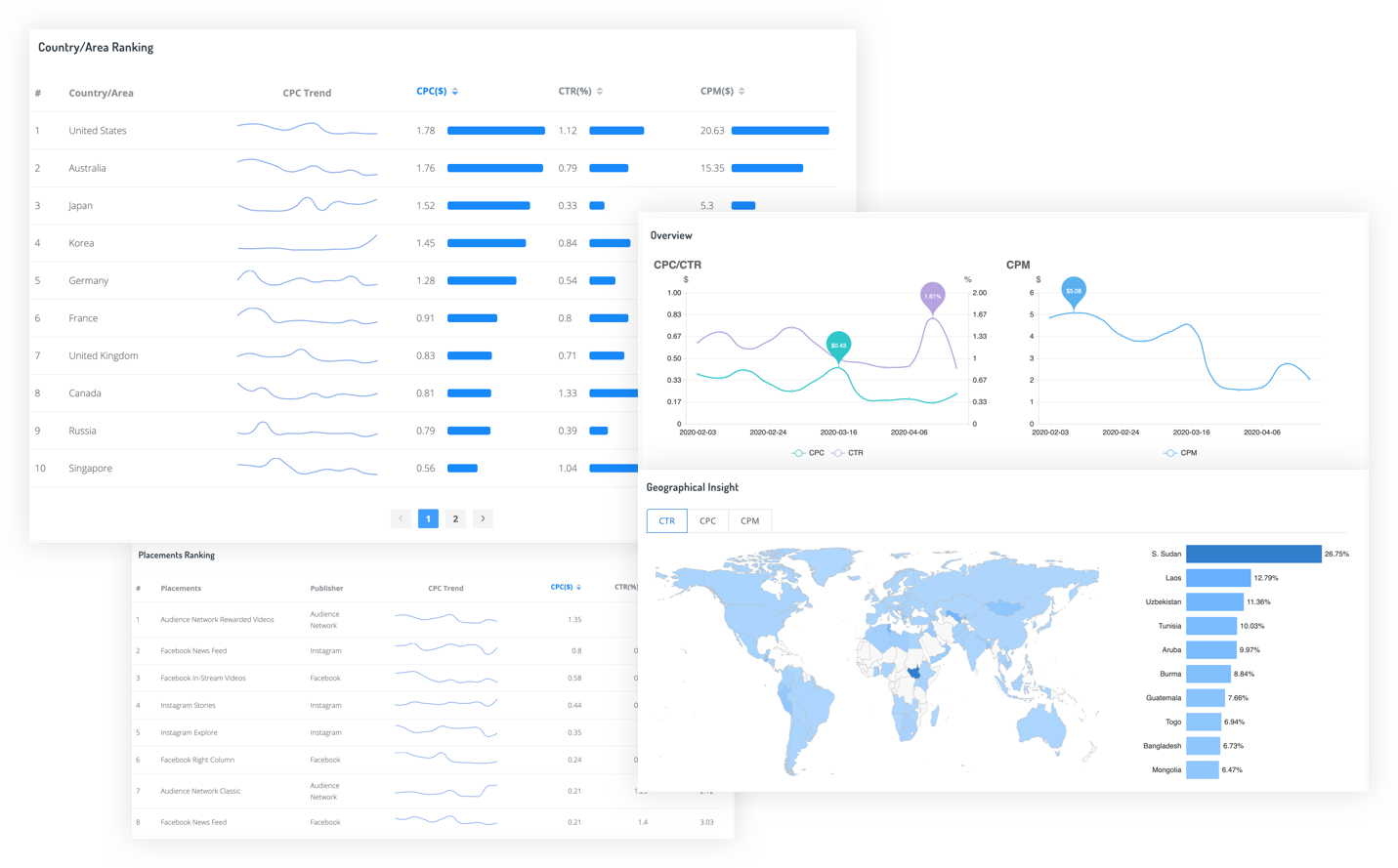 Want a latest Facebook ads cost benchmark? You're in the right place!



When you innovate, you make mistakes. It is best to admit them quickly, and get on with improving your other innovations.



Design everything on the assumption that people are not heartless or stupid but marvelously capable, given the chance.



I can see detailed Facebook ads cost online, which can let me make a marketing cost analysis.
FAQ
Frequently Asked Questions
---
Got a question? We've got answers. Learn More