Facebook Ads Cost In Egypt
The average CPM in Egypt is about $0.59; the average CPC is about $0.04; the average CTR is about 1.58%. CPM, CPC, CTR, CPA are important indicators of Facebook ads cost. More Egyptian Facebook advertising trends will be given in this article.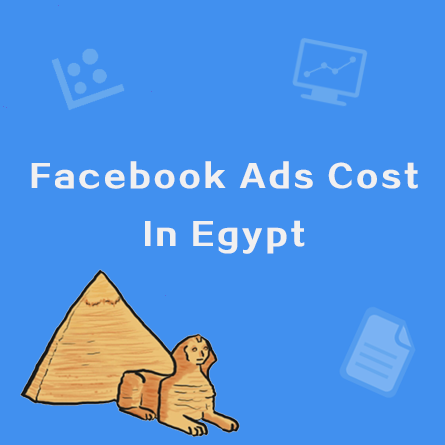 How much does Facebook ads cost in Egypt?
| | | | |
| --- | --- | --- | --- |
| Facebook ads cost | CPM | CPC | CTR |
| Facebook News Feed | $0.62 | $0.04 | 1.67% |
| Instagram | $0.69 | $0.08 | 0.08% |
| Audience Network | $0.70 | $0.03 | 2.26% |
| Messenger | $0.27 | $0.05 | 0.60% |
Advertising costs in Egypt show different prices among different publishers. Among them, the highest CPM is Audience Network, which costs about $0.70; the lowest CPM is Messenger, which costs about $0.27. The highest CPC is Instagram, which costs about $0.08; the lowest CPM is Audience Network, which costs about $0.03. The highest CTR is Audience Network, which is about 2.26%; the lowest CTR is Instagram, which is about 0.08%.
On the whole, the cost of placing Messenger ads in Egypt is relatively low, but the click-through rate will be relatively poor. If you want to achieve a higher click-through rate, you can choose to advertise on Audience Network and Facebook News Feed, and the advertising costs are relatively moderate. This would be a good choice.
Trends for Facebook Advertising Costs in Egypt
---
Learn about Egypt with Facebook Ads Cost Insight.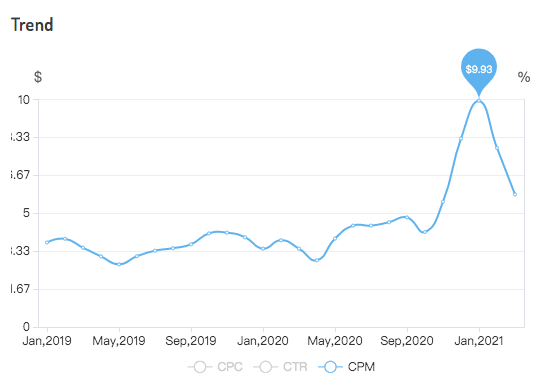 CPM
CPM Increases Year By Year
Since 2019, the CPM in Egypt has gradually increased. Although occasionally there will be a decline, the overall CPM is on an upward trend. At the end of 2020, CPM reached a peak of about $9.93, but it immediately dropped to a normal level.
CPC
CPC Increased Gently
From 2019 to 2021, CPC prices have changed very slowly, showing an overall upward trend, but they have never exceeded $1.0, and the cost per click in Egypt has been at a low level. The CPC price reached its highest point in January 2021, with a price of approximately $0.9 and a minimum of approximately $0.05.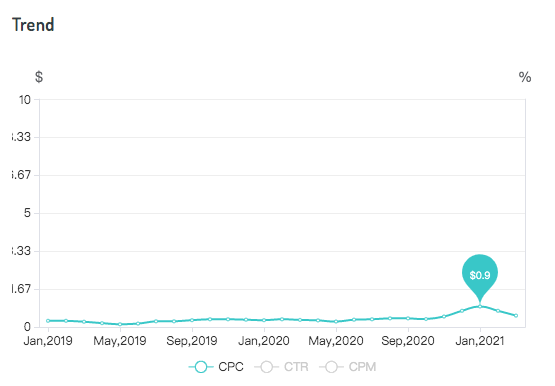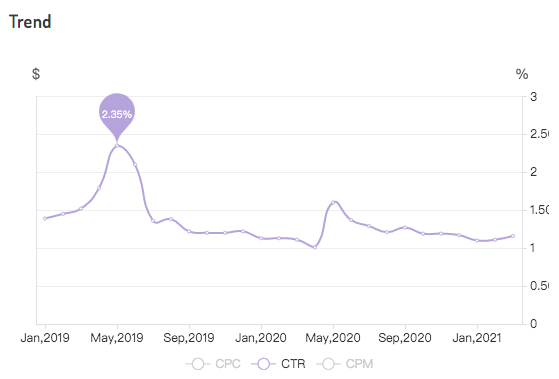 CTR
CTR Shows Downward Trend
Since 2019, CTR has first shown an upward trend, reaching the highest CTR in May 2019, which is about 2.35%, but has shown two downward trends since then. On the whole, CTR is gradually decreasing, but it is still higher than 1%.
CPA
Cost Per Purchase Fluctuates Greatly
Cost per install in Egypt has always been at a low price, with the highest value being about $0.89. However, cost per purchase has changed a lot, with a total of 4 major fluctuations. The highest cost per purchase is $26.3, and the lowest is less than $1.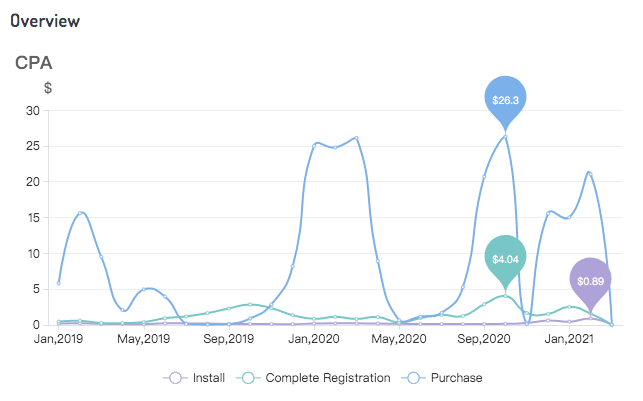 Cost Reports For Other Countries