Facebook Ads Cost In Russia
The average CPM in Russia is about $2.65; the average CPC is about $0.34; the average CTR is about 0.79%. Posting Facebook ads in Russia has always been a good choice, and we believe that every marketer will benefit from the analysis of Russian social media ads. ADCostly helps marketers build better advertising budgets by summarizing the benchmarks of Russian average advertising costs in the past three years.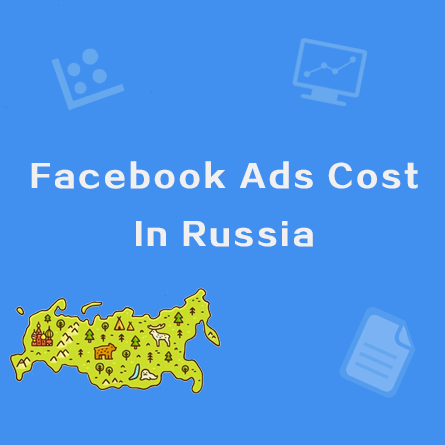 How much does Facebook ads cost in Russia?
| | | | |
| --- | --- | --- | --- |
| Facebook ads cost | CPM | CPC | CTR |
| Facebook News Feed | $5.02 | $0.37 | 1.34% |
| Instagram | $2.23 | $0.34 | 0.34% |
| Audience Network | $3.70 | $0.31 | 1.18% |
| Messenger | $2.06 | $0.65 | 0.32% |
Facebook has found that 470 accounts have purchased more than 3,000 Russian-supported ads, and about 11.4 million Americans have seen Russian-sponsored paid ads. The post covered as many as 126 million Americans. This means that Facebook has enough influence and great potential for product promotion. From the average cost benchmarks summarized above, we can see that the average CPM of Facebook is generally high, exceeding $5; the average CPC cost of Messenger has become the peak, reaching $0.65; the average CTR of Facebook and Audience Network is a good value , They both exceed 1%, but the average CTR of Instagram and Messenger is not satisfactory.
Ad placement from Facebook has undoubtedly shown good results in both practice and data. Compared with countries such as India and Egypt, Instagram ads are not very friendly to Russia, with high costs and low average click-through rates. Next, let's take a detailed look at the changes in different data indicators of Russia in the past three years. This will be a new idea.
Trends for Facebook Advertising Costs in Russia
---
Learn about Russia with Facebook Ads Cost Insight.
Cost Reports For Other Countries