How much is a click in CPC campaigns in 2021?
The CPC bidding method is often used in Facebook ads, and advertisers often need to have a good understanding of single clicks when placing ads. However, CPC data cannot be easily obtained. How much is a click? ADCostly summarized the click cost in 2020 and has a guiding forecast for 2021.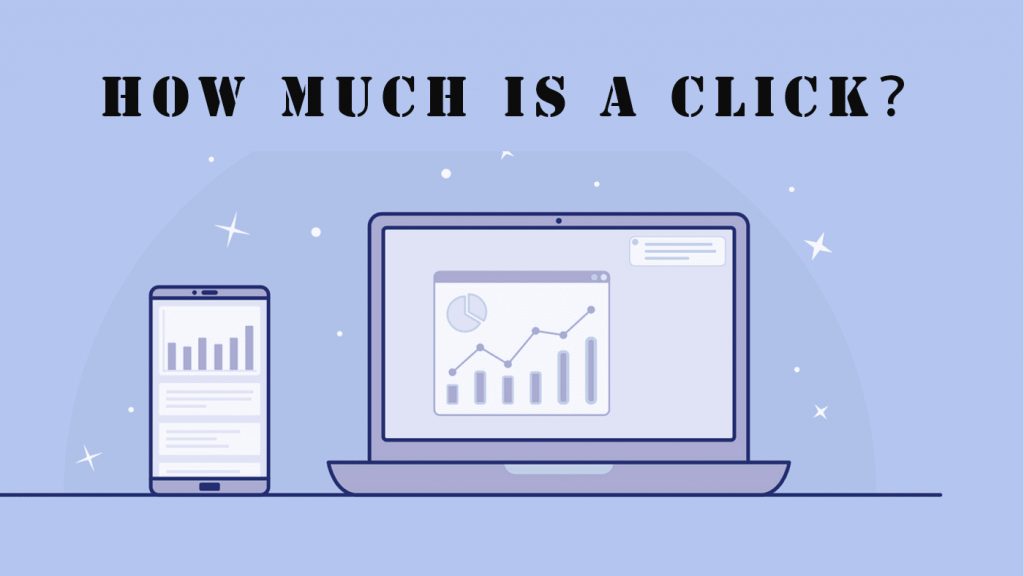 The overall average CPC cost in 2020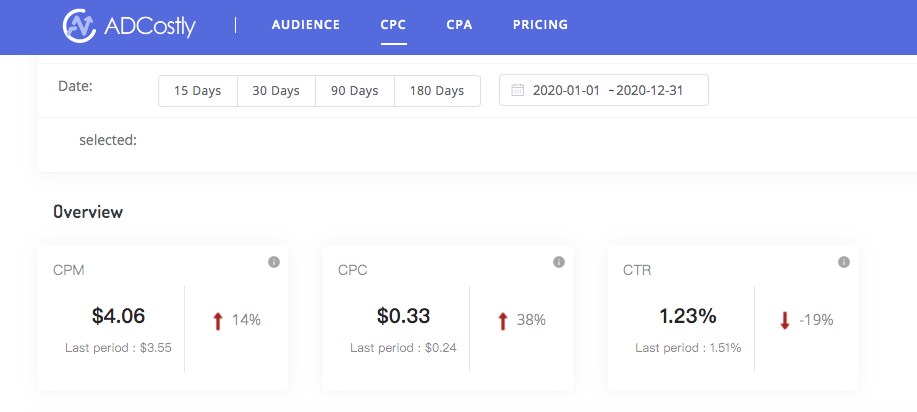 The average CPC cost in 2020 is $0.33, and the average CPC cost in 2019 is $0.24. Compared with 2019, the CPC will increase by 38% in 2020. The price of CPC has been generally rising since 2018, and the rate of increase is about $0.1 per year. Affected by the epidemic, CPC has risen more significantly. Therefore, in 2021, CPC will still rise, but it will not exceed $0.5.
2020 CPC cost for different industries/categories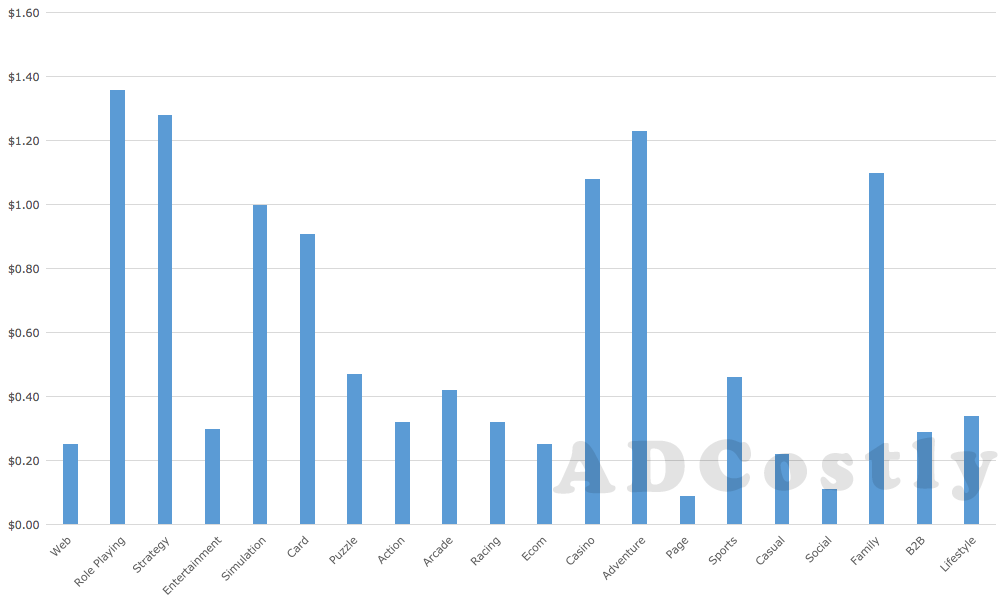 According to the CPC cost statistics chart for different industries/categories in 2020, CPC for game advertising requires higher costs. Among them, role-playing, strategy, and adventure game advertising costs occupy the top three, and the number one role-playing game advertising CPC is $1.36.
Compared with game advertising, non-game advertising costs are generally low. Page advertising CPC costs occupy the bottom of all industries/types of CPC costs at $0.09. This is the only industry whose CPC is less than $0.1. In some important industries, CPC costs are worthy of our attention. The average CPC for Lifestyle ads is $0.34, and the average CPC for Ecom ads is $0.25.
In 2021, game advertising will still occupy a relatively high CPC price. The pressure on CPC prices in the non-game industry is relatively small, and the game industry needs to consider advertising budgets.
2020 CPC cost for different ages/genders

Age: The older the age, the higher the cost of CPC. The average CPC for users aged 65+ is about $0.39, the average CPC for users between 35 and 64 is $0.37, and the average CPC for users under 35 is less than $0.4. Judging from the monthly trend in 2020, in addition to the average CPC of the audience aged 13-17 years old remaining stable, the average CPC of users in his age group has increased significantly, and the CPC price of the audience aged 35 to 54 has increased the most. Beginning in 2021, CPC prices will simply fall, and then continue to grow. The overall situation is still growing, which is consistent with the overall CPC prices.

Gender: From a gender perspective, the average CPC for women is higher than that for men. The average CPC for men is about $0.28, and the average for women is about $0.35. Then we look at the data situation in combination with the age group. The average CPC of women in all age groups is higher than that of men, and the CPC of women over 45 years of age is exceptionally higher than that of men.
2020 CPC cost for different ad placements
In descending order of CPC price, Instagram's ad placements will have a higher CPC price in 2020, and Facebook's News Feed will have an average CPC of $0.59. The second place is Audience Network's advertising display, and the average CPC of Rewarded Videos is about $0.58. In the advertising space, the cheaper CPC price is Facebook Group Feed and Facebook Instant Articles, and the CPC does not exceed $0.1.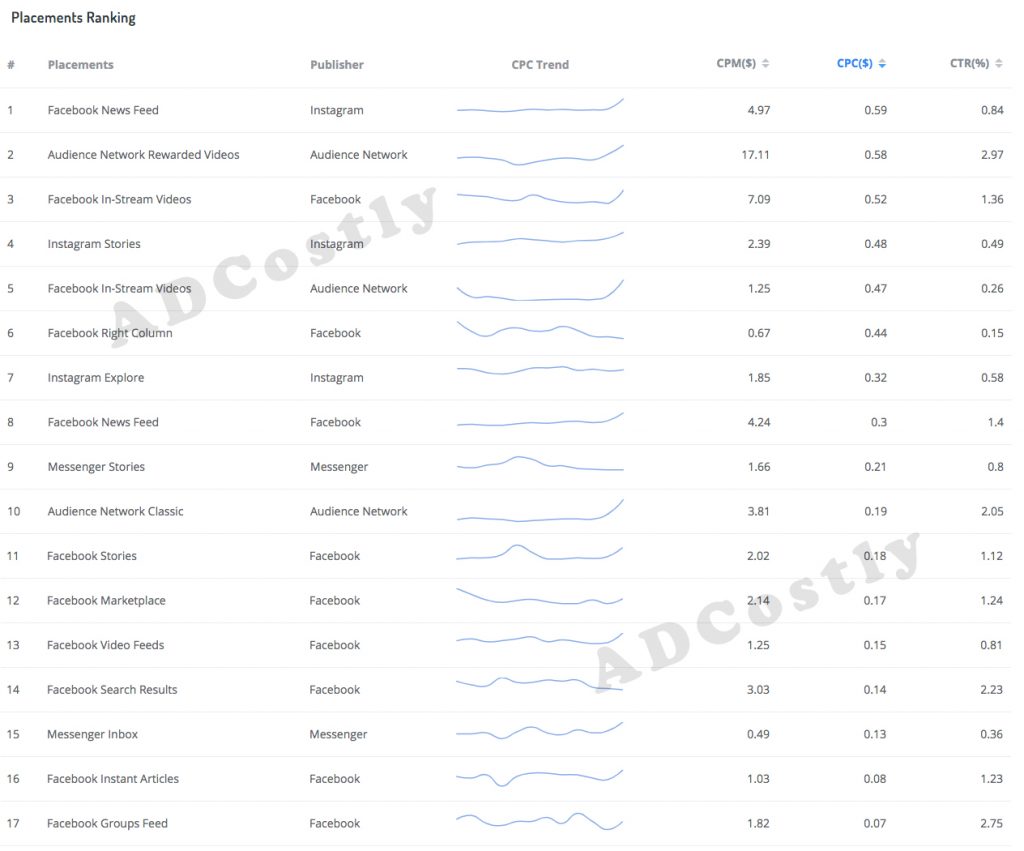 In 2021, you should choose the right place for each advertisement, and you need to analyze it according to the type of advertisement. Advertising types often include game, application, and e-commerce. Different types of advertising will have different recommendations.
Gaming ads are more suitable for snapshot ads and video ads, so Facebook stories and Audience Network rewarded video would be good choices.
Application advertising pays more attention to marketing conversion, and high CTR is a key indicator of advertising placement selection. Audience Network and Facebook advertising placements will be the optimal solution.
E-commerce advertisements require high conversions and they are biased towards life. Facebook news feed will be the best choice.
Summary
How much is a click in CPC campaigns? This is clearly indicated in the 2020 data. CPC prices will continue to rise in 2021. Grasp the industry trends before advertising and use ADCostly to adjust your advertising budget in time. You will have a good advertising benefit in 2021.