Facebook Ad Placement Cost And Strategy Forecast In 2021- ADCostly
Recently, Instagram launched the automatic creative optimization function of Instagram stories, including automatic quick layout templates and superimposed carousel conversion formats. This allows advertisers to create natural, immersive and effective Instagram stories ads in a simpler way.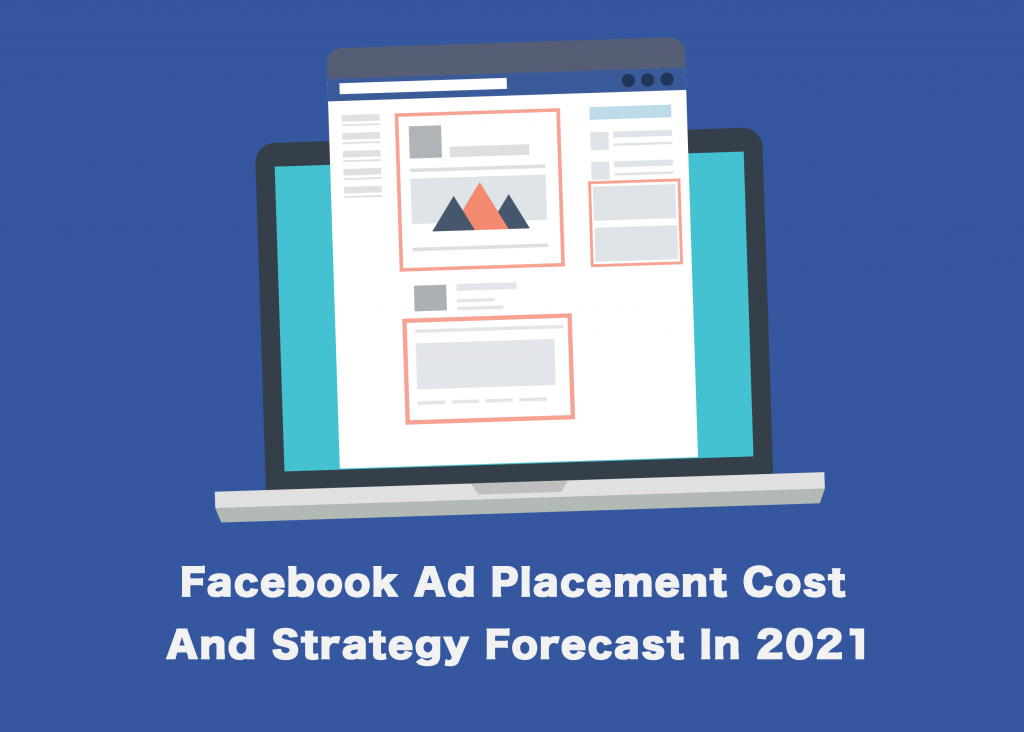 In addition to Instagram stories, Facebook also provides 6 types of ad placements, including Feeds, In-Stream, Search, Messages, In-Article, and Apps. So how much difference does the cost of different ad placements make? ADCostly compiled the cost report of different ad placements in 2020.
Facebook Ad Placement Cost
Facebook – Groups Feed Achieves CPC and CPM Double First

Among all Facebook ad placements in 2020, Group feed ads accounted for the highest cost of CPM and CPC at the same time, approximately $7.16 and $0.53 respectively. However, the first place in the CTR is News feed ads, 2.73% of the CTR exceeds the second place by 0.51%. At the same time, the price of News feed is the lowest in the CPC.
Instagram – The Price of News Feed Ranks First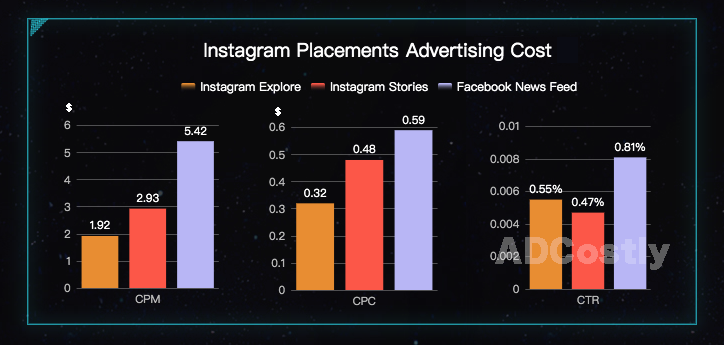 Instagram stories ads are in the mid-level position of CPC and CPM costs at the prices of $2.93 and $0.48 respectively, but the CTR is relatively low, with a click rate of 0.47% at the bottom. Instagram's News feed ranks first in CPC, CPM, and CTR.
Audience Network – Rewarded Videos Have High Cost And CTR
Among all the ad placements on Audience Network in 2020, rewarded videos have maintained a state of high cost and high click-through rate. The CPC cost of $15.85 exceeds other placements by 5-10 times, and the CTR of 3.56% is also 1.24% higher than the second place. In-stream videos ranked first with a CPC price of $0.47, but it occupied the bottom of CPM and CTR with a value of $1.25 and 0.26%.
Messenger -Messenger Stories Have Low Cost And High Click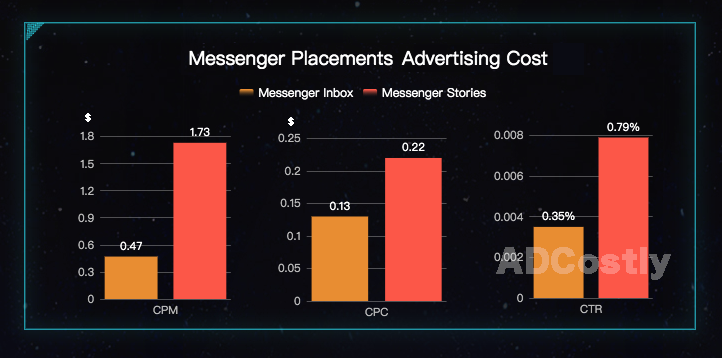 Compared with Instagram stories, Messenger stories show a phenomenon of low cost and high click-through rate. The CPM price of $1.73 and the CPC price of $0.22 are both half of the cost of Instagram stories, while the 0.79% CTR is twice the CTR of Instagram stories.
Facebook Ad Placement Strategy Forecast
Choose Placements Based on Advertising Goals
The choice of advertising placement often corresponds to the advertising goals. Advertising goals are mainly divided into brand marketing and conversion marketing.
The main purpose of brand marketing is to carry out brand promotion, so every placement can be used. However, in view of the above expense report in 2021, brand marketing will even recommend Facebook Group feed and Audience Network Classic ad placements. They have lower costs and higher click-through rates in all ad placements.
If the purpose of advertising is marketing conversion, Audience Network's advertising placement will be a very good choice. Audience Network have the highest CTR of all Facebook platforms, especially rewarded videos. Of course, you need to set a frequency cap to ensure that the cost is reasonable while maintaining a high click-through rate.
Choose Placement Based on Ad Characteristics
The combination of advertising features and placement can more effectively reflect the charm of advertising. For example, you can choose Facebook stories for user-engaged ads; Audience Network rewarded video ads can be used for novel and interesting ads; Facebook News feed is recommended for life-oriented ads. Choose effective advertising placements through advertising features, and select them based on the cost report data, so that the best results of advertising can be created in the right place.
Choose Placement Based on Ad Category
Advertising types often include game, application, and e-commerce. Different types of advertising will have different recommendations.
Gaming ads are more suitable for snapshot ads and video ads, so Facebook stories and Audience Network rewarded video would be good choices.
Application advertising pays more attention to marketing conversion, and high CTR is a key indicator of advertising placement selection. Audience Network and Facebook advertising placements will be the optimal solution.
E-commerce advertisements require high conversions and they are biased towards life. Facebook news feed will be the best choice.
The selection of Facebook ad placement is an indispensable step in the advertising process, but it is often impossible to estimate the cost and CTR of the ad, and advertisers cannot make the right choice. According to ADCostly 's annual cost summary and strategy forecast, the ROI of advertising can be maximized, so as to help you attract as many users as possible at an ideal price.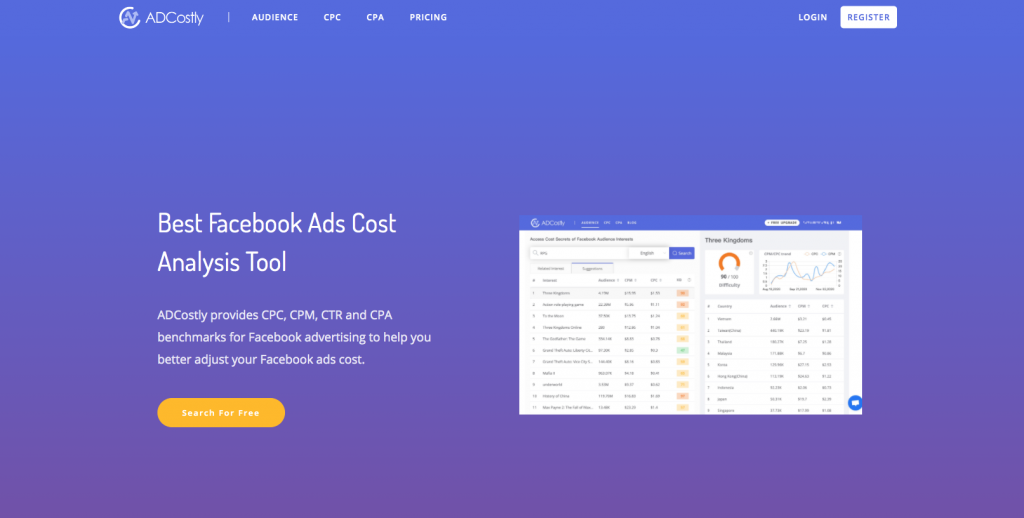 ADCostly stated that it will stand on the front line of advertising and continue to provide you with data insights into advertising costs. At the same time, it is also expected that advertisers will make better advertisements in 2021.