Facebook Ad Template-How to Make the Best Advertising Copywriter?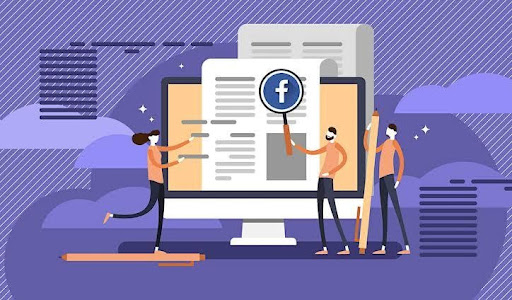 There are many ways to attract your target audience and stay ahead of your competitors. The most effective strategy for E-commerce copywriting is by employing tools like Facebook ad templates.
Being the best advertising copywriter requires key strategies to implement Facebook ad templates. This includes the product description, value proposition, testimonials, captivating stories, the ADCostly, a CTA button, and many others.
Truthfully, it takes a lot to convince people to buy a product, especially with many e-commerce products available today. Despite having the best product and offer, it does not guarantee a large sales number. Hence, below are highlights and details of effectively running your E-commerce copywriting project.
The Structure of E-commerce Copywriting Using Facebook Ad Template
E-commerce copywriting refers to written content targeted towards promoting an online store. This can be as landing pages, product descriptions, promo offers, or headlines. Hence, the purpose of writing here is to convince customers to buy a product.
This helps boost an online store to rank top on search engines while clearly stating the product's benefits. More so, it involves keywords that are likely searched by a large number of potential customers. This will allow the page to pop up among several others.
It would help if you structured e-commerce copywriting in a language your audience understands. For instance, you may need a Facebook ad template to reach teenagers via social media. Hence, the language you are speaking here is technology.
Putting the following structure in place will help you generate top-notch ecommerce copywriting.
1. Readability
It is pointless to prove you have a high English proficiency when readers can barely understand it. Hence, the copywriting text should be simple, especially if you are converting through landing pages.
There are many online tools to check your text readability level. Undoubtedly, the goal is to convince potential customers to buy. However, a sugar-coated description may lead to a reduction in the product's trust. Hence, it begins to sound too good to be true.
2. Build Expectations in Customers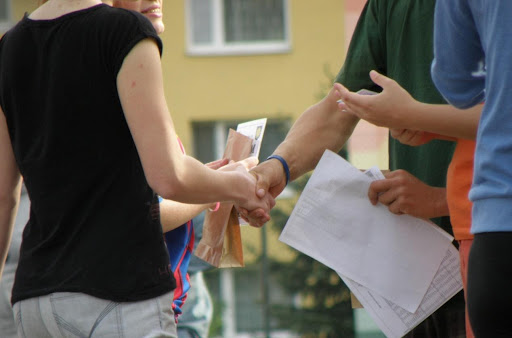 Internet marketing does not lack emotional intelligence as many would have thought. To receive a high rate of conversion on e-commerce stores, you can use some expressive words. The words should be positively inclined towards anticipation and joy.
Readers should be able to realize the big announcement from the standard Facebook ad template. This also comes with some promotional discounts. It could be free shipping, referral bonuses, or buy two get one free package.
Ensure you can offer anything promised by the brand. Also, the language and tone of communication should be positive.
3. Short Sentences
Usually, the best advertising copywriting skill should not exceed 300 words. People cannot stay too long on an e-commerce website with long texts. They want to see products' images and fancy captions that catch their attention.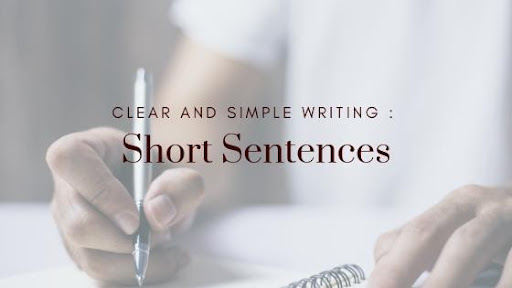 It is best if you can keep your page's text as short as possible. Therefore, here is a description of cooking utensils online stores.
"It provides the best cooking temperature and ensures individuals get the best cooking experience by speeding up the time rate. These utensils are aluminum made, with top-notch resistance to heat. With the coated internal materials, you can enjoy the exceptional and savory delicacy in all its wholesomeness."
Instead, it can be better written in a short and straightforward sentence as; "This aluminum utensil enhances a convenient and healthy cooking method."
4. Explicit Product Pages
It will be a pretty unpleasant experience for a lazy reader to jam long paragraphs of texts on your page. Shopping should be fun. Hence, organize your text into bullet points, improving its scalability.
Having an explicit text is particularly important if you are running multiple products on the same web page. With bullet points, you can describe each product, passing the message across in a simple form.
Your Facebook ad template will reach your desired audience but can only convert using the proper structure.
5. Story Telling
The structure of e-commerce copywriting is incomplete without telling your story. Humans are more convinced with stories than facts. It enables them to believe in the brand more, as it becomes relatable.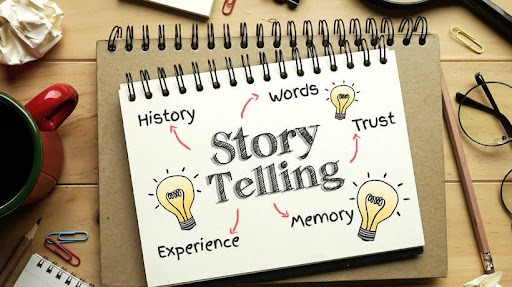 More than before, stories have helped brands to create an emotional connection with their audience. It has also converted customers and retained them as loyalists.
Storytelling should include the problem-solving aspect, challenges, the solution, and resolution. Resolution is what the brand has concluded on, despite the challenges. Hence, this should focus on how it profits the customers.
Features of Facebook Ad Template
You probably see ads pop up on your screen, but how often do you click them? The reason why you left most of them is that the captions are not convincing enough. Here are the features that must be in your Facebook ad template to convert your audience.
1. Title
Your Facebook ad template should bear a title that passes your brand value across. Customers should be able to denote your offer from the title. The title should not be too long but concise.
2. Discount Promotion
Discount promotion should be included in a Facebook ad template to retain customers. Loyal customers are the best medium of promoting word of mouth advertisement. You can run discounts for existing users, which may also include referral packages.
3. Testimonials
People will be more convinced to buy from your e-commerce store when they see testimonies from past users. Sometimes, it may not be product reviews but a service.
For example, you can run a Facebook ad for your weight loss brand starting with, "Over 2,000 people have achieved their desired weight, after following my weight loss classes". This shows that you can do the same to future customers or clients.
4. Facebook Ad Template is Problem Solving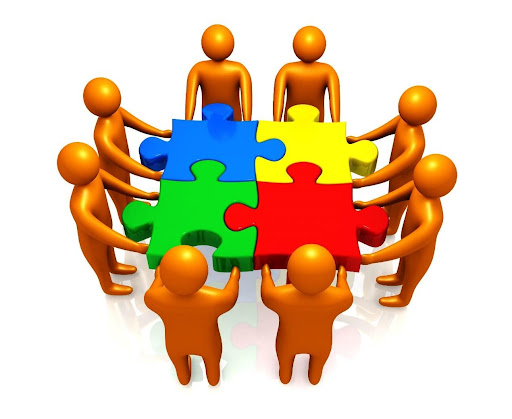 The Facebook ad template should highlight the problems customers have experienced in that field. Make the issues stand out in the copy, and let your audience know you can proffer a solution to it.
For example, if your target audience is business owners that have a problem promoting plant-based foods, yours include:
"Have you had troubles selling your plant-based products to the audience amidst competitive high-calorie brands?"
5. Keywords
Keywords are the most popularly used words by people when searching the internet. These days, the internet is where people go to find answers.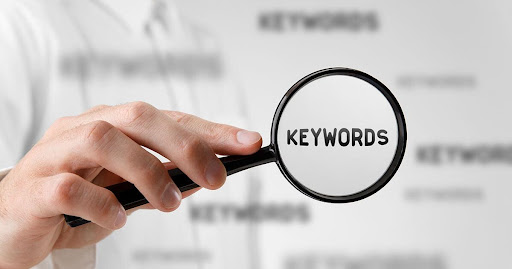 The keywords can be a problematic question and sometimes include a location. For example, "finding the best dentistry in Florida." If you run your brand in multiple places, you may leave out the keyword for the location or create content for each site.
6. Product Description
While writing a product description, ensure it is clear and straightforward. You can also place keywords on the ad image.
An advertising slogan should also be included in your product description. Copywriters need to brainstorm and analyze marketing skills that drive sales.
In addition, bear in mind this famous formula for copywriting content; AIDA.
A - A stands for attention. The content should be worthy enough to catch the reader's attention.
I - I stand for interest. Describe the benefits of the product to draw the interest of potential customers.
D - D stands for desire. You can offer free trials. This will prompt the audience to desire what you offer.
A - A stands for action. As we will explain further below, there should be a call-to-action at the end of each text.
7. CTA
You may have come across the term "CTA." It is used to describe the call-to-action of a text. Often, it is usually at the end of your written content. Hence, ensure your Facebook ad template bears a CTA.
CTA includes phrases like "buy now," "click here," or "order now." It is a marketing strategy that puts your brand upfront by directing people to make a purchase. Sometimes, people release a goggle form where they can reach out to customers. This is not as effective as a CTA.
In this millennial age, people want to get things done by simply clicking a button on their mobile devices. Use this to personalize your landing page, as customers also share their excellent shopping experience.
The Key to Optimizing Facebook Ad Template
Proof that your Facebook ad copy works are the result it generates. After drafting your Facebook ad template, did it reduce the campaign's cost-per-click? also known as the CPC. The flow is the key to optimizing Facebook ad copy.
1. Set Your Campaign Goals
It is expected to run Facebook ads with all eagerness. However, the efforts will be fruitless without setting up campaign goals ahead. This is not a technical aspect like the ones we shall discuss below, but it is crucial.
Remember Facebook owns Instagram, so be clear if you are running both simultaneously or not. For e-commerce stores, the primary purpose is to generate massive sales. How do you hope to achieve this?
Consider the following when setting your campaign goals.
Getting more visitors on your website
Automated Ads (adjustable over time)
Getting enough conversations
Getting more leads
2. Install Facebook Pixel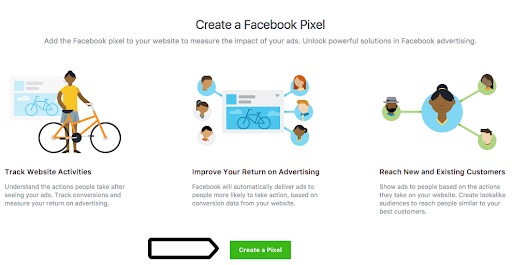 This is a crucial strategy you may likely not have come across. A Facebook pixel is the code added to a website. It helps to track how the audience engages with your content.
You can also use the pixel code to narrow down your audiences based on the response rate. All you need is to configure the Facebook pixel code on your system.
3. Include the Facebook Pixel in your Campaign
It is not just enough to have a pixel tracking your website engagement. It would help if you let it pop up in your Facebook campaigns.
You need a lead generation tool to perform this function. Ensure the tool is magnetic enough to get customers to click your CTA button. Interestingly, you will come across tools with several Facebook ad templates. You can choose any one that best suits your brand.
After installing the lead generation tool, make sure you switch on the conversion tracking mode.
4. Promote Ads with Engaging Posts
As a new business working with Facebook ad template, try to advertise your brand organically. If you can generate enough engagement from a post, turn it into an ad.
Continually promote popular and most engaging posts. From there, you will eventually get more thousands, comments, and shares.
5. Run Your Ad with Target Location
Narrow your audience and make it easier to reach them by choosing a target location. Suppose you have a physical location, target audiences around the premises. This will also help them walk into your physical store.
For businesses running e-commerce products or services, you can run two ads. One for your online audience and the other for your physical store.
6. Allow Facebook to Optimize Your Ads
If you have no idea how to run your ad, choose Facebook auto-optimization. Even if you pay someone to run it, it may be challenging to identify your specific needs. This is because they run ads for different companies or businesses simultaneously.
This process will require you to state your campaign goals. Then, Facebook searches for the best advertisement platform for your business. However, the ad expenses are always more in this case.
Over the years, brands have recorded a high Return on Investment (ROI) than running it by themselves.
7. Focus on Benefits
A Facebook ad template is sometimes dull when it only entails the features and not the benefits. For example, the elements of a complete stir-fry spaghetti launch package are; red pepper, green pepper, hot dog, thin pasta e.t.c. The benefit should be; "a nutritious and healthy spaghetti launch package."
When you have to talk about the features, always direct it back to the benefits.
8. Choose Facebook ad Template Cost Mode
While creating your Facebook ad template, it is vital to choose a placement layout. An ADCostly refers to the payment means for your Facebook ad. The most popular formats are; CPM, CPC, CPE, and CPA.
CPM refers to the cost-per-mile, also known as cost-per-impression. Here, you only pay after Facebook has shown your ad for a particular time (usually 1000 times). The average CPM for all industries running a Facebook ad in 2021 is $11.54.
CPC refers to cost-per-click. You have a budget to run the campaign already. Whenever someone clicks your ad link, you pay Facebook. The average CPC for a Facebook ad in 2021 is between $0.25 and $0.97.
Cost-per-click is the default setting for every Facebook ad, while you can change it to your preference. However, it has a cheaper rate than cost-per-impression bids.
CPA refers to the cost-per-action. This is the most popular ADCostly data for startups because it estimates the conversion rate. With this, you can calculate the success ratio of your Facebook ad template.
CPE refers to the cost-per-engagement. At the beginning of this year, the average CPE was $0.11. This enables you to estimate the cost of engaging audiences on your Facebook ad.
The cost-per-click and cost-per-impression may be higher than the regular rate. Other factors that influence the Facebook ad template costs are:
Number of the target audience
Campaign objective
Daily budget
Seasonality: Being the best E-commerce copywriter requires you to consider the meatier seasons. Running Facebook ad templates is cheaper in Q1 and Q2 than in Q3 and Q4.
Conclusion
Using a Facebook ad template to promote your business may be quite a task. However, you can be the best advertising copywriter with the strategies above.
Facebook has a good number of users on it. Undoubtedly, you can reach a wide range of audiences. Go through the key and important notes to run your ad effectively. More so, you need to avoid spending extra or unnecessary costs. Understand the concepts and details of running a Facebook ad template perfectly.
Are you looking for how to effectively manage your Facebook ads, ADCostly provides CPC, CPM, CTR and CPA benchmarks for Facebook advertising to help you better adjust and effectively manage your Facebook ads cost. We also add more metrics to the product and improve the core experience.