Running Weight Loss Ads With 4 Free Tips
Weight loss is a sensitive topic. Everyone cares about their figure, but many people suffer from obesity. The audience for weight loss ads is very wide, including obese people, moderately physique people, and even people who are already in perfect shape but still need to maintain. The weight loss advertisement has a wide audience, but it is subject to many restrictions, such as not being able to find a suitable platform, not really finding the target audience, or your advertisement has not made your audience want to buy. 4 free implementation suggestions to help you solve the above problems and create the most effective weight loss ads.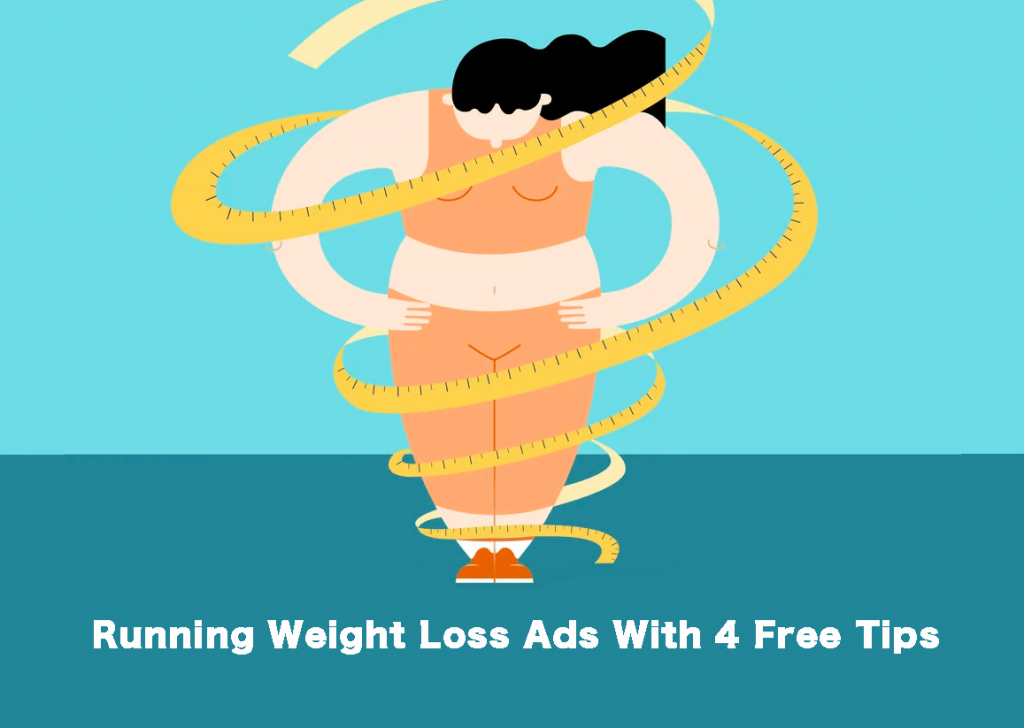 Weight loss advertising ideas
A good weight loss advertisement can make obese people not feel embarrassed, and people are very happy to click on the advertisement and try it. This is the importance of advertising creativity, which can maximize the conversion rate of advertising. Many techniques can be used in the creative process of weight loss advertisements, such as psychological techniques or financial temptations. Often an excellent idea can attract enough users, and it may even become an excellent advertising case, which is analyzed and learned by more people.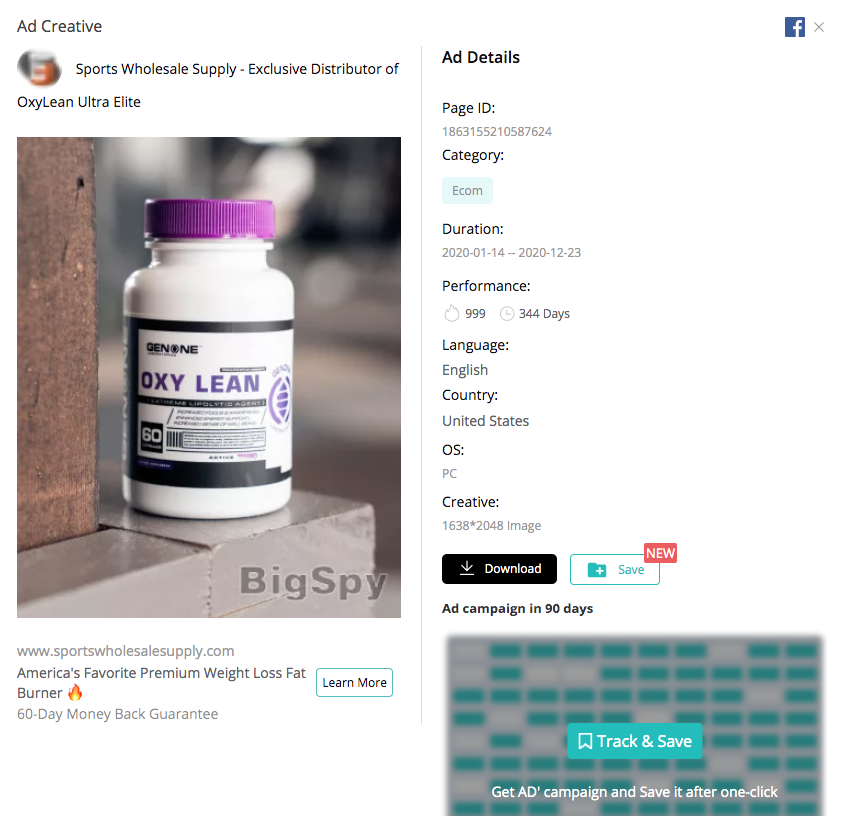 Sports Wholesale Supply's weight loss ad on Facebook uses excellent psychological techniques. It mentioned in its copy: "America's Favorite Premium Weight Loss Fat Burner". The American qualifier is very suggestive. For American users, they will think this product is very popular with us, and I can really try it. For non-U.S. users, they would think that Americans recognize weight loss drugs, and I should try it too. This kind of psychological hint will greatly increase the click-through rate of the advertisement. At this time, you need to add some user buying experience, increase the persuasive power, your advertising ROI will be greatly improved.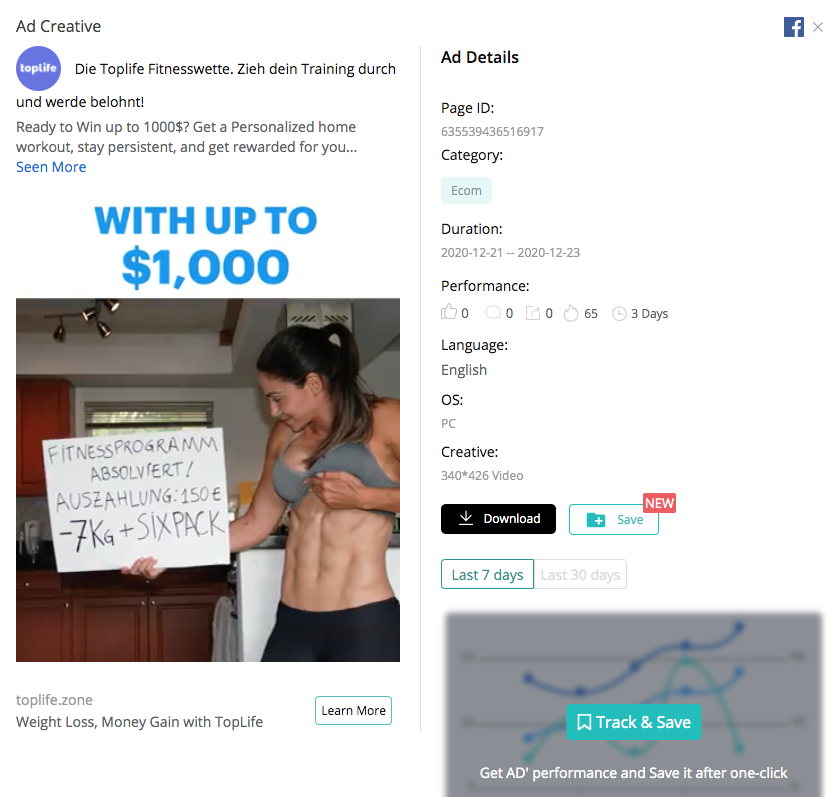 TopLife's weight loss challenge is indeed a good advertising idea, and the temptation of $1000 is exciting. Losing weight can make money, who wouldn't be moved by it? Often the click-through rate of this kind of advertisement will be very high, but the conversion rate will decrease, because this kind of attractive content will add a sense of alert to people. You need to optimize your copy for this.
Weight loss advertising platform selection
Weight loss ads may be more suitable for social platforms, because weight loss is closely related to life. Gradually introducing weight loss information into social media may be more in line with user behavior habits. Therefore, it is recommended to place weight loss advertisements on Facebook, Instagram and other channels. Facebook includes 4 publishers, so how to choose? Here we refer to the price of advertising costs for selection.

According to the platform advertising costs summarized by ADCostly, we can conclude the following rules:
Facebook has low fees and high click-through rates
Instagram CPC has high cost and low click-through rate
Audience Network CPM cost is high, also high click-through rate
Messenger CPM cost is low, click rate is low
When placing weight loss advertisements, you can choose a publisher that is more suitable for your weight loss advertisement according to your advertising budget and above rules. I recommend Facebook and Instagram more because their advertising effects will be more stable.
Weight loss advertising keyword selection
When advertising on Facebook, you need to choose the most suitable interests. In weight loss advertising, which interests are your audiences? If the keyword case is inconsistent, the number of viewers will be different. ADCostly summarized the following interests related to weight loss.
| | | | | |
| --- | --- | --- | --- | --- |
| # | Interest | Audience | CPM | CPC |
| 1 | Weight loss (Fitness And wellness) | 232.35M | $8.85 | $0.50 |
| 2 | weight Loss (fitness & wellness) | 47.92M | $8.22 | $0.37 |
| 3 | Weight Loss (Fitness & wellness) | 43.13M | $10.50 | $0.60 |
| 4 | Extreme Weight Loss | 1.73M | $11.53 | $0.57 |
| 5 | Coach Mindy Weight Loss | 489.29K | $12.67 | $0.74 |
| 6 | weight loss (fitness & wellness) | 476.08K | $12.13 | $0.62 |
| 7 | Weight Loss with New Lifestyle Diet | 126.80K | $6.39 | $0.44 |
| 8 | A Black Girl's Guide To Weight Loss | 43.74K | $17.71 | $0.53 |
| 9 | Weight Loss (novel) | 3604 | $12.52 | $0.90 |
| 10 | Drop Away Weight Loss | 1577 | $11.48 | $0.60 |
| 11 | Dramatic Weight Loss of Atlanta, LLC | 630 | $18.59 | $1.57 |
| 12 | Lifescript Weight Loss | 326 | $12.42 | $1.01 |
| 13 | Weight loss (Fitness & welllness) | 463.14K | $11.80 | $0.60 |
| 14 | Eat to Live | 36.79K | $16.28 | $1.02 |
| 15 | Stillman diet | 3760 | $12.06 | $0.76 |
Weight loss advertising audience selection
How should the male and female audiences of weight loss advertisements choose, and how should the audience countries judge?
According to the audience and country situation summarized by ADCostly, we can give priority to United States, India, Philippines, United Kingdom, Malaysia, Australia, and Canada.
Women's advertising costs are generally high, but CTR is relatively high; men's advertising costs are generally lower than women's, and CTR is relatively low. Age can also be selected reasonably based on the above data.
Summary
The success of weight loss advertising is related to advertising creativity, platform selection, audience selection, and interest selection. In order to complete the best weight loss advertising campaign, you need to seriously implement each of the above suggestions. After the advertisement is launched, you also need to pay attention to the ROI and Roas of the advertisement. When the advertisement has a large amount of losses, close it in time or take other countermeasures.