Facebook Ads Cost In Mexico
The average CPM in Mexico is about $0.96; the average CPC is about $0.06; the average CTR is about 1.55%. What about more Facebook ads cost benchmarks in Mexico? Maybe not just Facebook, but publishers including Instagram, Messenger, etc. What are their advertising benchmarks in Mexico? Let's take a look.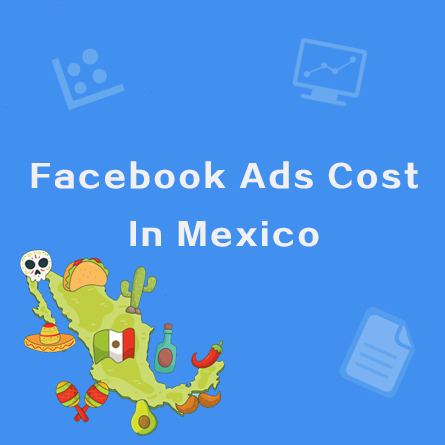 How much does Facebook ads cost in Mexico?
| | | | |
| --- | --- | --- | --- |
| Facebook ads cost | CPM | CPC | CTR |
| Facebook News Feed | $0.92 | $0.06 | 1.57% |
| Instagram | $1.33 | $0.13 | 0.13% |
| Audience Network | $1.38 | $0.05 | 2.73% |
| Messenger | $0.30 | $0.07 | 0.44% |
Instagram, Facebook, Audience Network, and Messenger are important publishers for advertising. In the above statistics, we find that Audience Network has the highest advertising CPM, with a CPM of $1.38, which is almost 5 times of Messenger. The CPC price has a small data gap among the 4 publishers, about $1.0. In terms of average click-through rate, Audience Network and Facebook have high click-through rates (2.73% and 1.57% respectively), while Instagram has the lowest average click-through rate, about 0.13%.
For social media advertising in Mexico, Audience Network and Facebook are the best choices. The overall cost of these two publishers is moderate, and the average click-through rate is generally higher than the standard level. It is irrational to place ads in Mexico on Instagram. Both CPM and CPC are the highest, but the average click-through rate is the lowest, so we must avoid it.
Trends for Facebook Advertising Costs in Mexico
---
Learn about Mexico with Facebook Ads Cost Insight.
CPM
Grow Significantly after 2020
Before 2020, the CPM in Mexico changed steadily, fluctuating around $1.0 as a whole. The CPM in 2020 declined first, and the data continued to rise after May, reaching its peak in December 2020, about $2.17. CPM is clearly on the rise.
CPC
Highest CPC with $0.14
$0.14 is the highest value of Mexican advertising CPC, and it has been stable for two years. The Facebook ads cost benchmark of $0.14 is a relatively low level, and a stable data trend is very helpful to advertisers, which will not cause too much money loss.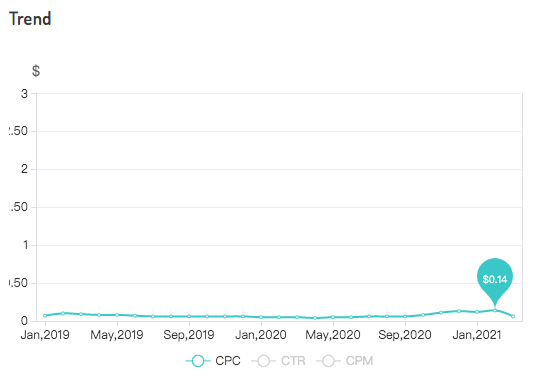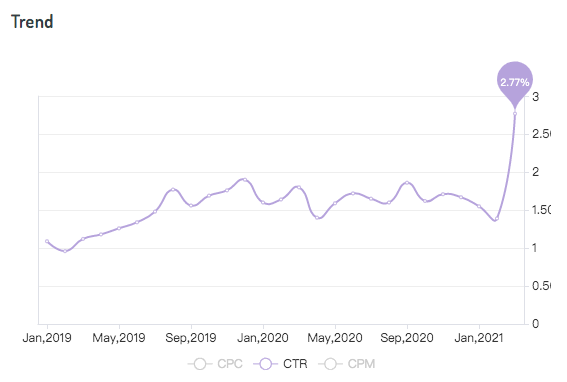 CTR
CTR Surges to 2.7% in 2021
The CTR in Mexico in 2019 is low, but the overall trend is on the rise. In 2020, the average click-through rate fluctuated between 1.5% and 2%. At the beginning of 2021, CTR surged to 2.77%, which is a data level that has never been reached before. It is worthy of attention.
CPA
Cost Per Purchase Reached $96.3
The highest Cost Per Purchase price in Mexico reached $96.3! This is a very high price compared to usual. The opposite is cost per install, which has been maintaining a very low price, with a maximum of about $0.46.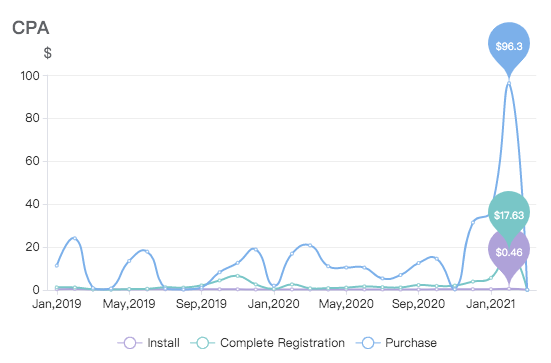 Cost Reports For Other Countries