Facebook Ads Cost In Vietnam
The average CPM in Vietnam is about $1.83; the average CPC is about $0.16; the average CTR is about 1.12%. Vietnam, as a large target country for Facebook advertising, its CPC and CPM overall are in a low state. CTR has also declined recently. The following is its analysis report.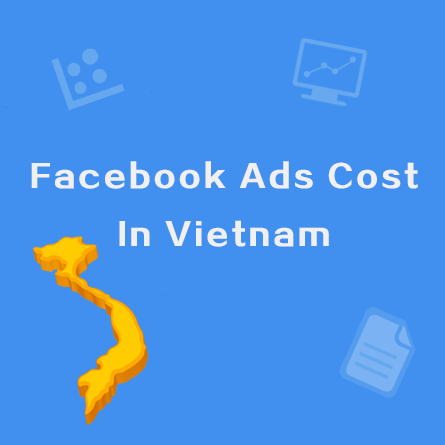 How much does Facebook ads cost in Vietnam?
| | | | |
| --- | --- | --- | --- |
| Facebook ads cost | CPM | CPC | CTR |
| Facebook News Feed | $1.92 | $0.17 | 1.16% |
| Instagram | $1.90 | $0.21 | 0.21% |
| Audience Network | $2.23 | $0.15 | 1.53% |
| Messenger | $0.58 | $0.25 | 0.23% |
There is a reason why more and more small and medium-sized companies are placing Facebook ads in Vietnam. They are working! In Vietnam, you can find their users on Facebook at an ultra-low CPC price of $0.17, and the CPM fee is only $1.92. At the same time, Audience Network is also a very good publisher, with the CPM of $2.23, the CPC of $0.15, and the CTR of 1.53%. This is the same as the Facebook News Feed, which is in excellent condition. Spend less money in exchange for more click-through rates, which is a good direction.
But Instagram is not necessarily a good Vietnamese advertising publisher. It has the most expensive CPM and the CPC price is not very low. The most irritating thing is that its CTR is less than 1/7 of Audience Network. You should learn to avoid the loss of useless funds in such a publisher.
Trends for Facebook Advertising Costs in Vietnam
---
Learn about Vietnam with Facebook Ads Cost Insight.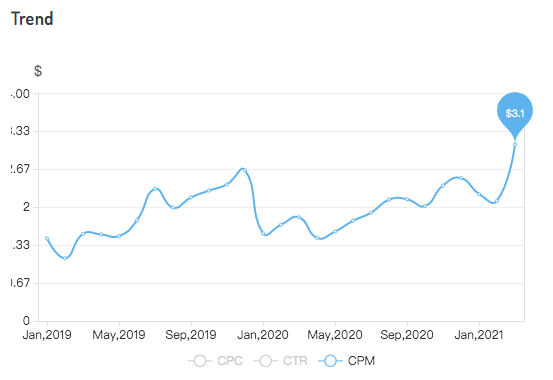 CPM
CPM Twice Growth Trend
Starting in 2019, the overall CPM in Vietnam has been on an upward trend. However, there was a decline in early 2020, after which the CPM data increased again. In the past two years, there have been two upward trends overall. It will reach the highest level in 2021, about $3.31.
CPC
CPC Never Exceeds $0.33
From 2019 to 2021, CPC prices were flat and never exceeded $0.5. The current highest CPC price is $0.33, and in a short period of time, CPC data will not change much. The average CPC in Vietnam has always been at a lower price.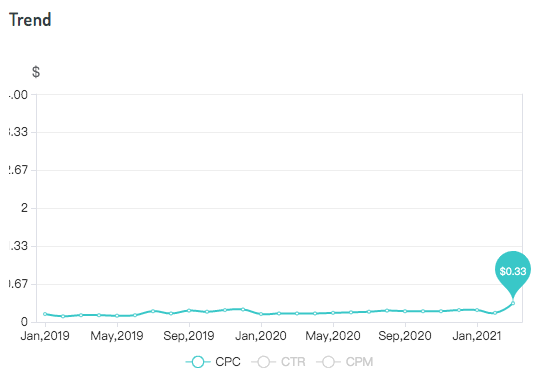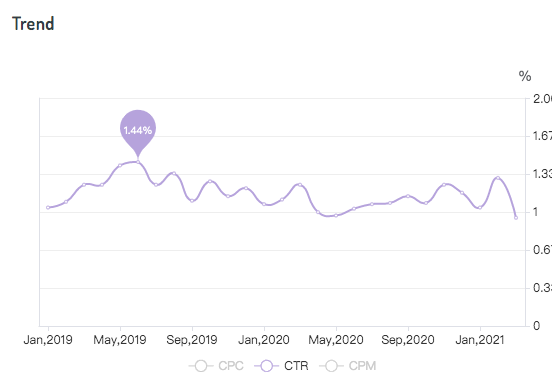 CTR
CTR Fluctuates for A Long Time
In the past two years in Vietnam, CTR has been fluctuating around 1%-1.5%, and an average CTR of 1.16% is a relatively high conversion rate. Vietnam has become a popular area for advertising, often because of its higher click-through rate. However, judging from the changes in CTR in the past two years, the overall CTR in Vietnam is in a downward trend.
CPA
Cost Per Purchase Exceeded $110
Cost per install and cost per registration in Vietnam are at a relatively low level, not exceeding 5% overall. Cost per purchase is generally higher than cost per install and registration, especially in early 2021, cost per purchase directly rises to $110. But then it was restored to its original level.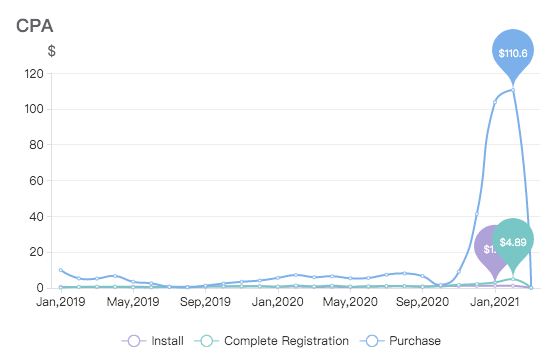 Cost Reports For Other Countries