Facebook Ads Cost In Germany
The average CPM in Germany is about $7.60; the average CPC is about $0.65; the average CTR is about 1.17%. In terms of click-through rate, German users are most likely to click on Facebook ads, and average click-through rate of 1.17% is a good standard. On the other hand, the CPC in Germany is relatively low, which minimizes advertising costs. This is one of the reasons why Facebook ads occupy a larger position in Germany. A more detailed German advertising cost benchmark analysis report is as follows.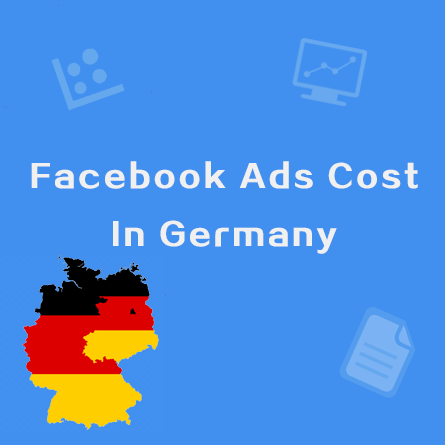 How much does Facebook ads cost in Germany?
| | | | |
| --- | --- | --- | --- |
| Facebook ads cost | CPM | CPC | CTR |
| Facebook News Feed | $9.11 | $0.67 | 1.36% |
| Instagram | $5.70 | $0.84 | 0.84% |
| Audience Network | $9.48 | $0.49 | 1.95% |
| Messenger | $1.74 | $1.04 | 0.17% |
German Facebook advertising costs mainly show such a trend: CPM is generally high, CPC costs are low, and CTR gaps are large. Germany's CPM costs more than $5 except for Messenger, and the average CPM of Facebook News Feed and Audience Network is about to reach $10. The overall gap between CPCs is small, and the average cost fluctuates around $1. The average CTR in Germany will vary greatly among different publishers. Facebook News Feed and Audience Network users have better click results, while Messenger and Instagram are relatively poor.
For global marketers, the use of Facebook is most concentrated in the younger, wealthier general population. And about 32% of the population in Germany use Facebook, so Germany is usually an ideal market for advertisers. However, the above statistics highlight that there are still some surprising differences and similarities between different publishers in many key indicators specific to advertising. After data comparison, for advertising in Germany, Facebook News Feed and Audience Network will be the best publishers. They have low CPC costs, but enough clicks, which is very meaningful for advertising.
Trends for Facebook Advertising Costs in Germany
---
Learn about Germany with Facebook Ads Cost Insight.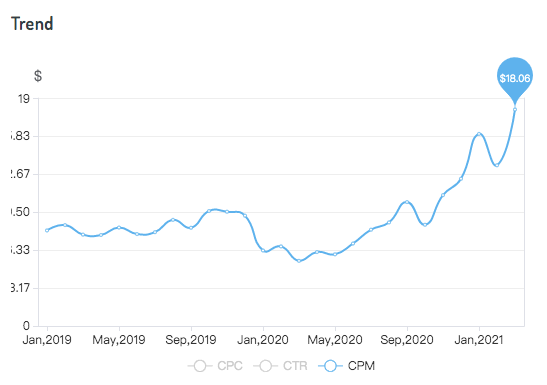 CPM
CPM Rose to $18.06
In Europe, CPM has always been very high, and Germany is no exception. Starting in 2019, CPM has remained between $7 and $10. The average CPM in Q1 of 2020 has declined, but the average CPM in Germany has increased significantly after May 2020. As of April 2021, Germany's CPM reached the highest level, about $18.06, which is quite expensive.
CPC
Attracts Attention Due to Low CPC
In Europe, the UK's high CPC may be partly driven by the country's large mobile user base and strong advertising infrastructure. These developments have received attention in both growth and current spending levels. However, Germany is widely concerned because of its very low CPC. Germany's low CPC is the main goal of marketers, even though Germany's Facebook users account for only 32% of the country's population.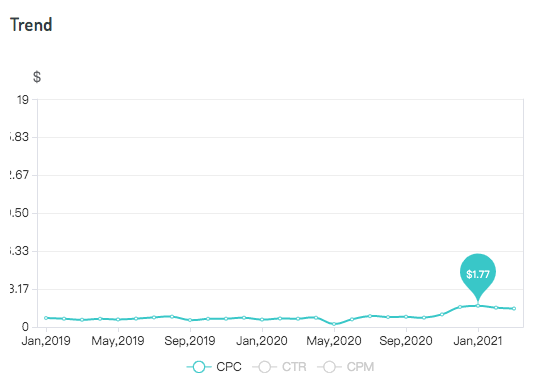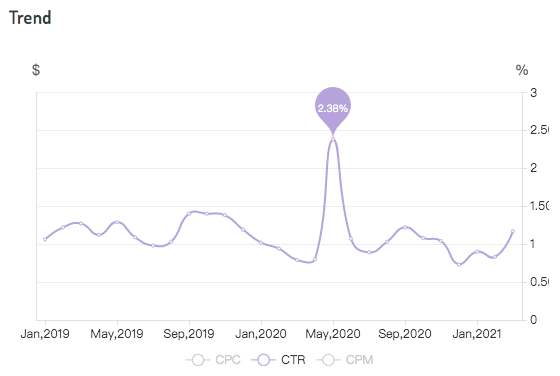 CTR
CTR Ups and Downs
According to the market average advertising cost benchmark, a CTR of more than 1% is better. The average CTR in Germany meets the requirements in most cases, and the advertising clicks in Germany have always been very effective. From 2019 to the present, the average CTR in Germany has fluctuated up and down, but it has always hovered between 1% and 1.5%, with the highest peak reaching 2.38%.
CPA
Installation and Registration Are Expensive.
The three more important indicators of the CPA indicator are shown in the figure. The cost of activating an app in Germany has not been high, but the installation and registration costs are expensive. The average cost of each installation is about $4, and the average CPA for completing the registration fluctuates greatly. The lowest cost is about $2, and the highest cost is $24.29. This involves too much risk.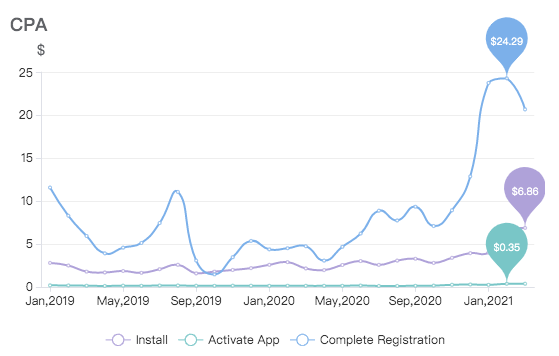 Cost Reports For Other Countries