Ice Cream Ad Marketing Guide on Facebook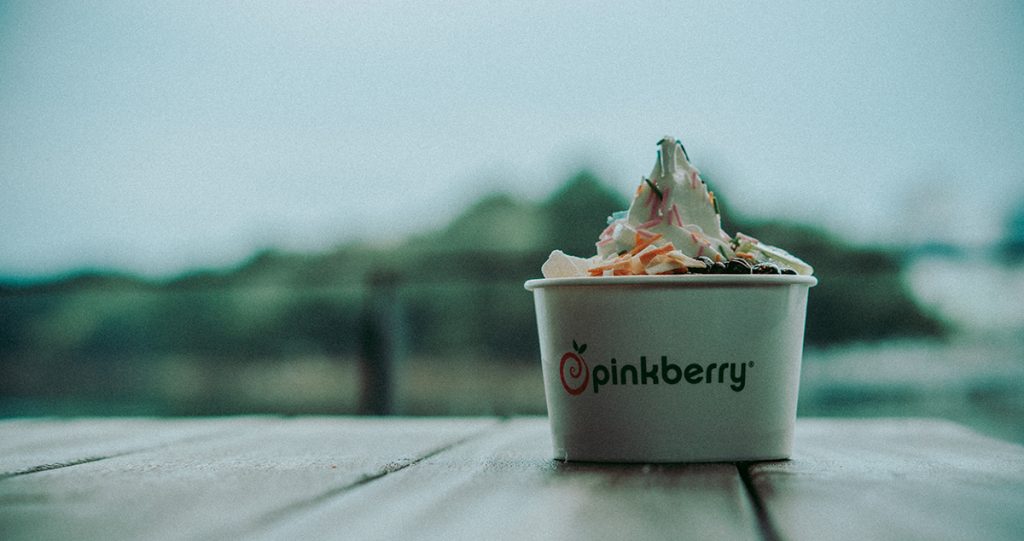 Ice cream is a delicacy for relieving heat. Every summer, the demand for ice cream will increase sharply. According to Google trends data, since March, the search volume for ice cream is increasing significantly. In order to promote the sales of ice cream, ice cream ad is a very good marketing method.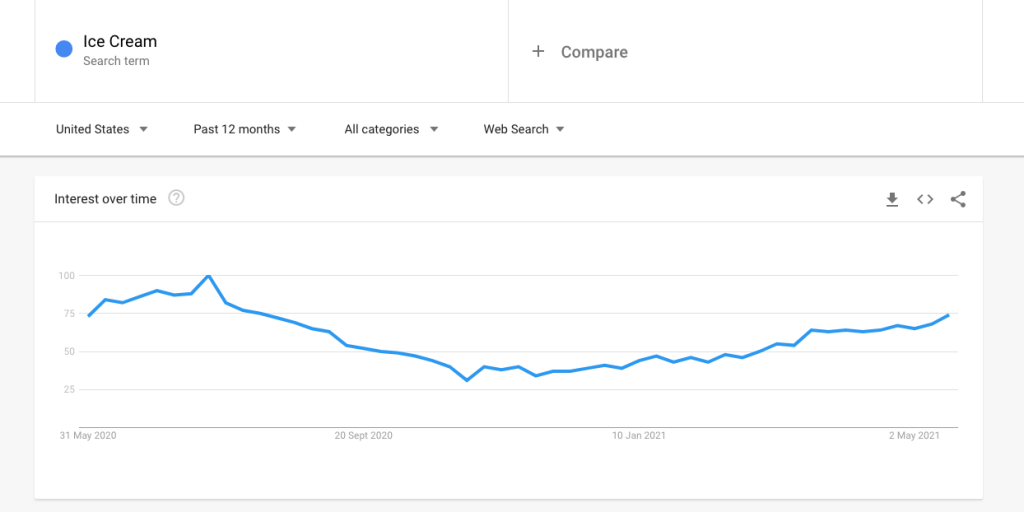 However, ice cream sellers often cannot do ice cream advertising and marketing well. Common marketing problems include advertising ideas, copywriting, audiences, and budgets. In order to improve the advertising effect of ice cream sellers, this article will tell you how to conduct Facebook ice cream advertising marketing from the following aspects.
Make Good Ice Cream Ads
Creatives and ad creativity and even ad copy are vital to a successful ad. These factors are important reasons why users choose your ice cream. Bigspy has summarized more than 50,000 ice cream advertisements, and some interesting ice cream advertisements can bring you inspiration.
The ice cream ad impressed me the most must be this one from Amazon Prime Video. Their advertising slogans are particularly pleasing. First of all, the movie scenes used in the advertisements are overall attractive. It says, "Ice cream won't fix everything, but it definitely helps". This is a kind of salvation for anyone who is in a bad mood, and maybe this is the reason why it is so popular. This is indeed from the user's point of view, to better promote ice cream sales.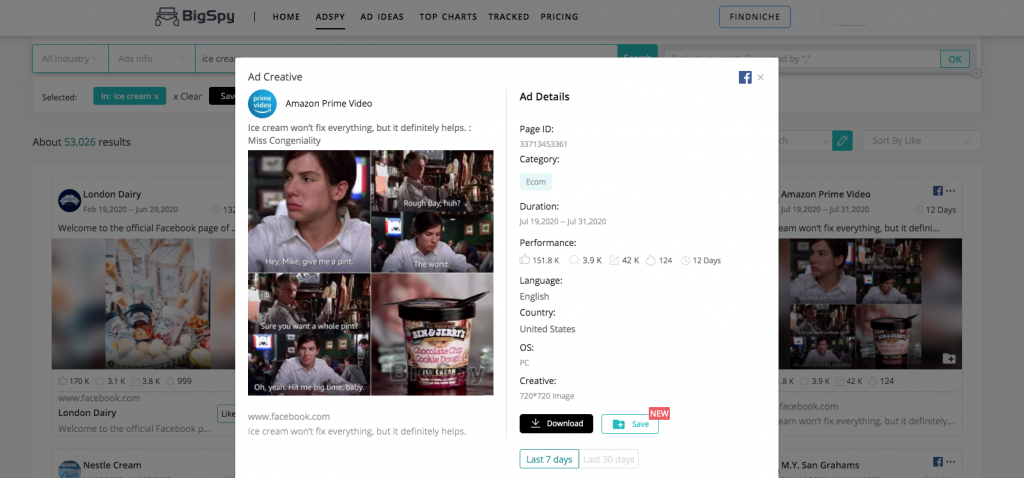 Love and ice cream are also very good match, Nestlé ice cream ads made me feel the sweetness of ice cream across the screen. Everyone has a yearning for love, maybe you will feel the beauty of love by tasting a piece of Nestlé ice cream.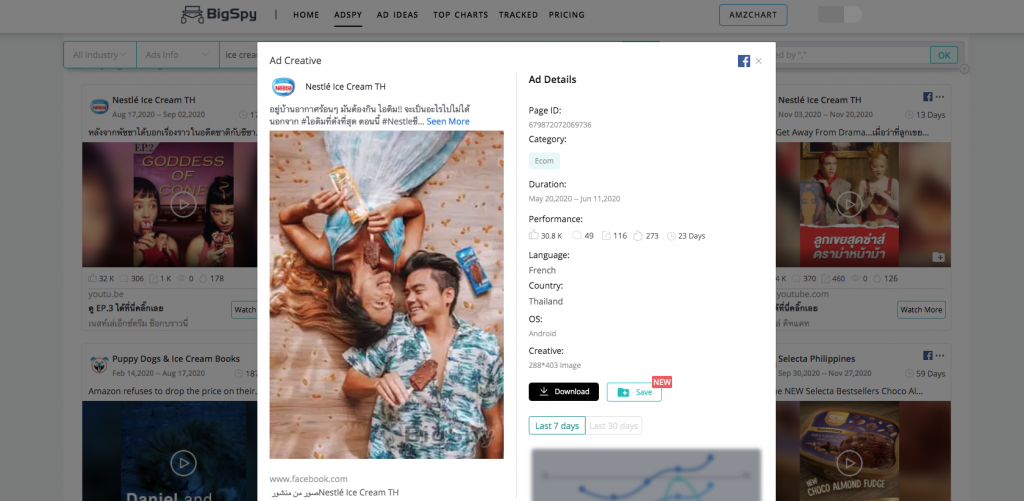 When it comes to Nestle ice cream, I have to say Nestle Extreme Dark Chocolate Ice Cream released by Nestle. Nestle also released several dark series ads for this ice cream. These advertisements are all dark stories, which are more like fairy tale movies. Such advertising content is very friendly to the user's click-through rate and playing time, because its marketing traces will be very weak. Maybe you should also write a story about a princess in a white dress for your white ice cream. Of course I think this must require a prince, because as mentioned above, love is a good representative of ice cream.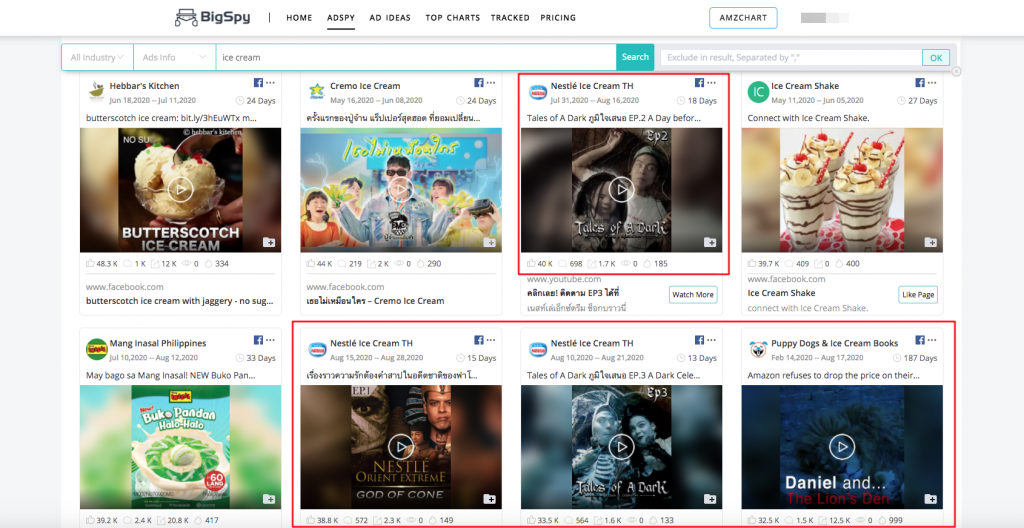 Searching for ice cream in Bigspy I found the ice cream making advertisement of Hebbar's Kitchen. I think this is a very good marketing method. You can make a video of your ice cream making process, which will attract a very large audience. In addition, you need to have very good photography skills, such as the close-up of ice cream in the picture. This kind of food tasting will greatly stimulate the appetite of the audience and generate buying behavior. You can try it in your ad.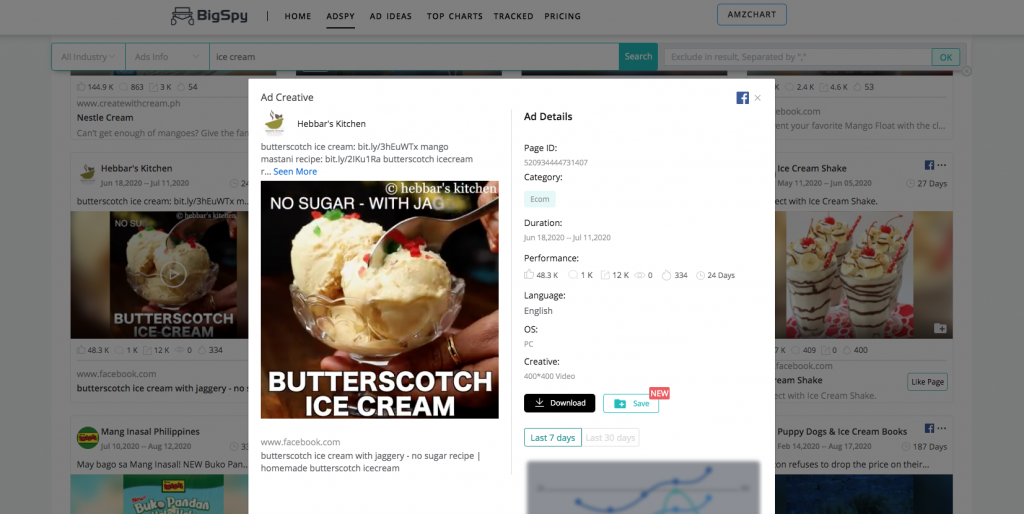 To find more ice cream ads, you can use Bigspy to get it quickly. Now you can sign up for a $1 trial event. You can get a package worth $99 for only $1. Come and try Bigspy to get your competitor's advertising strategy!
Find Ice Cream Audience
The data shows that among Facebook users, there are about 202.1M audience who like ice cream. Among these groups, women account for a very large proportion, about 60%. At the same time, the audience between the ages of 18 and 34 accounts for a larger proportion, and the population between 25 and 34 is the largest customer. This may go against the idea that ice cream is children's food, but it is true that more and more young people like ice cream and become the main purchasing power.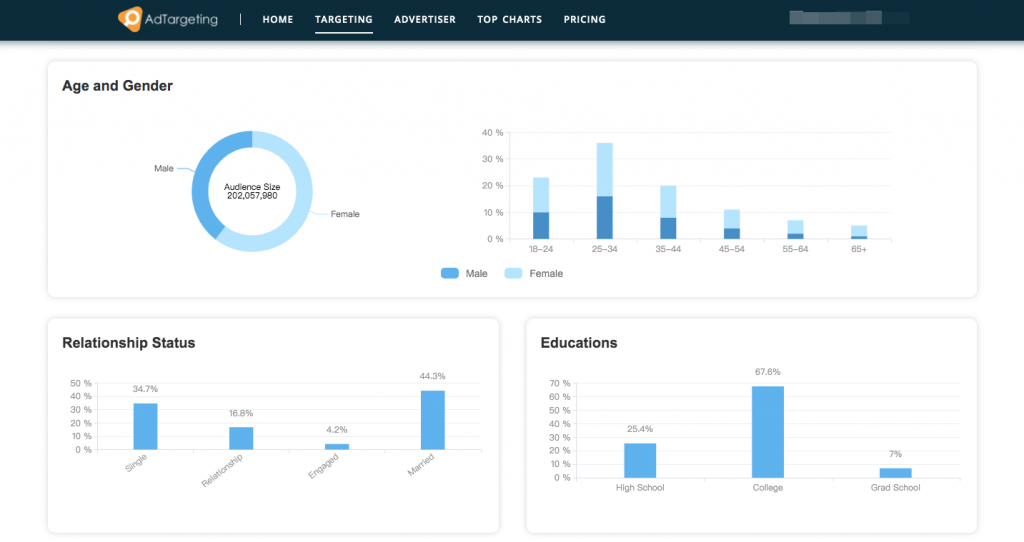 From a country perspective, the United States is the main ice cream purchase country. Among all countries which like ice cream, the United States accounts for 26%. This is a very large audience, which is twice as popular as the second-ranked Philippines. Perhaps the United States is an indispensable country when your ice cream ad is placed.

Often when advertising is placed, we can't choose the right interest and thus cannot deliver the advertisement to our target population. Sometimes the interests we choose don't have a large enough audience to get exposure, and many interests become expensive and ineffective because they are used by too many advertisers. Therefore, we need to find more effective interest lists. They need to have enough audience. The following is the ice cream-related interests summarized by AdTargeting. Its audience number and path are as follows.
| | | | |
| --- | --- | --- | --- |
| # | Interest | Audience | Path |
| 1 | Cream | 103,405,970 | Interests>Additional Interests |
| 2 | Ice cream cake | 2,996,292 | Interests>Additional Interests |
| 3 | Ice cream cone | 4,708,430 | Interests>Additional Interests |
| 4 | Ice cream van | 1,556,410 | Interests>Additional Interests |
| 5 | Ice cream sandwich | 1,700,250 | Interests>Additional Interests |
| 6 | Neapolitan ice cream | 284,810 | Interests>Additional Interests |
| 7 | Sauce | 109,275,620 | Interests>Additional Interests |
| 8 | Pizza | 519,362,570 | Interests>Food and drink>Food |
| 9 | Pasta | 129,758,180 | Interests>Additional Interests |
| 10 | Junk food | 5,733,750 | Interests>Additional Interests |
Make Your Ice Cream Advertising Budget
Are you anxious during the formulation of your advertising budget because you don't have a benchmark to refer to. ADCostly is a Facebook advertising cost benchmark tool, it can get some average CPC, CPM, CTR, CPA by selecting different time and industries. These data can help you make a better advertising budget.
The ice cream advertising benchmarks obtained by ADCostly's query are as follows. The average CPC for this interest is about $0.67, and the average CPM is about $11.14. This is a moderate expense. From a country perspective, the average CPM in the United States is very high, reaching $37, and the average CPC is about $1.01. The Philippines, which ranks second, has seen a significant decline in prices, with an average CPM of only $6.2, but the Philippines has a higher average CPC. India is a good country. Its audience is huge, and its CPC and CPM are very low, which is very cheap for advertising. More interest-based advertising cost benchmarks can be viewed at ADCostly.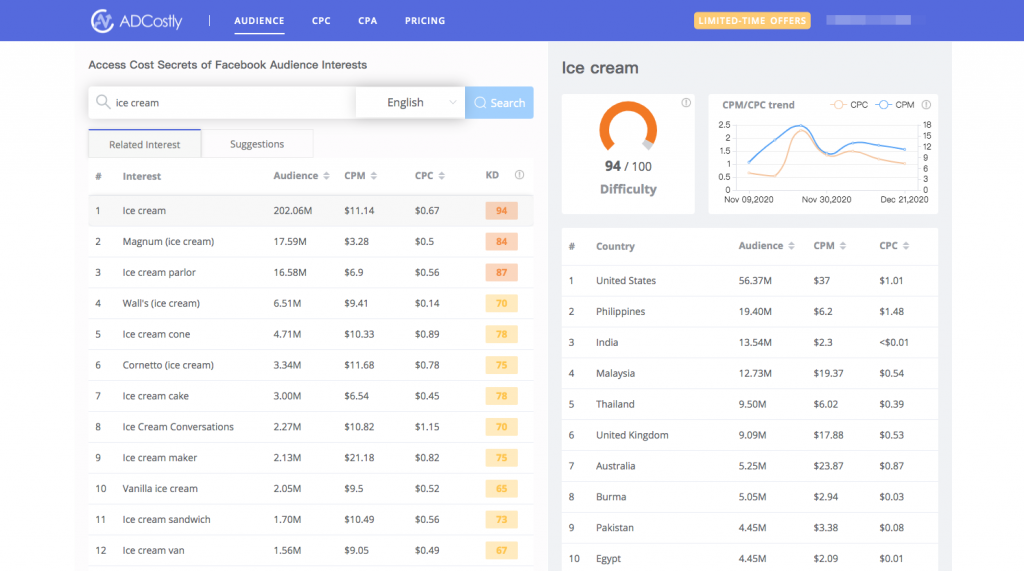 Summary
Ice cream advertisements need to be creative enough in advertisement design, and only attractive and novel advertisements can be liked by users. Among advertising audiences, ice cream advertising audiences are often Americans, and young women or couples aged 18 to 34 would be a very good choice. In advertising costs, CPC is between $0.5 and $1, and CPM between $5 and $15 is a normal range. Of course, the cost in the United States will be much higher, and India will be much cheaper.
Looking forward to your ice cream this summer can bring coolness to more people.