10 Effective Pizza Ad Strategies – ADCostly
Are you an avid pizza suitor? Pizza is an indispensable food in life, but we often forget its marketing in life. If you look closely, pizza ads can be seen everywhere on social media or subway ads. If you are running a pizza shop, how do you conduct pizza advertising and marketing? 10 effective pizza advertising strategies you should know.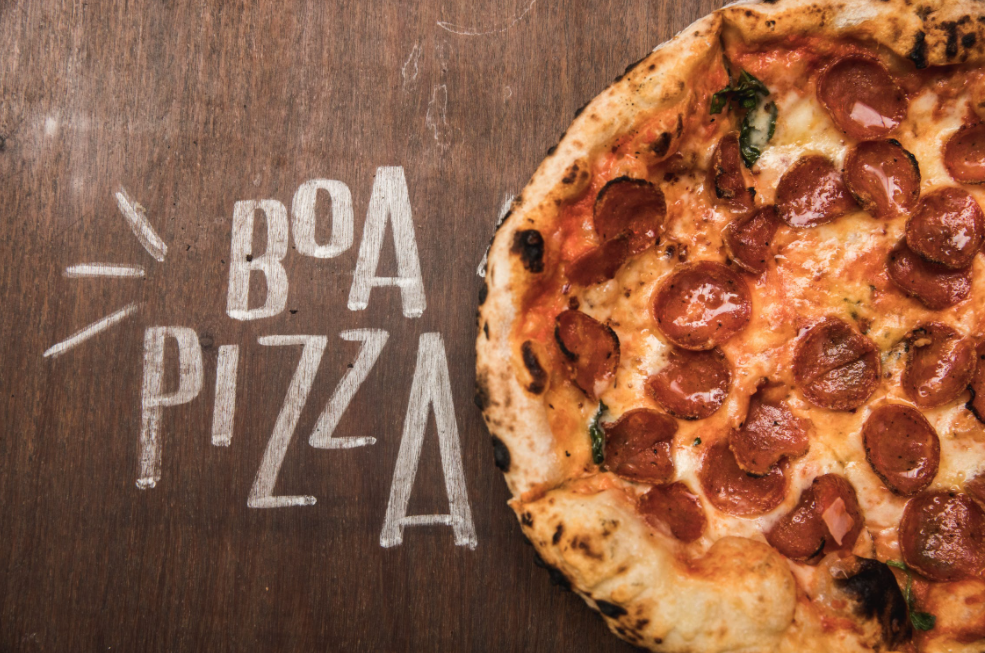 Before you start, you must understand what pizza advertising is, and clearly understand the importance of pizza advertising and where you should place the advertising.
Pizza ads are the visual content of pizza presented through videos, pictures, texts, etc. It can better promote your pizza brand. Many viewers are interested in your pizza by watching your pizza ads, thereby promoting product purchases. This is a very effective means of brand marketing.
Brand Marketing
As mentioned above, brand is the basis of sales. In order to ensure that pizza has more sales, you must do more brand marketing for your pizza. Commonly used brand marketing is to place social media ads or Google ads for your pizza. Of course, you must also set up your product page in all social media. You must update the content from time to time to ensure that your fans are active. Of course, you can carry out brand activities on Facebook. For example, you can launch a challenge, take photos with your pizza brand and post to social media to get a 50% discount.
Social Media Advertising
Social media advertising is currently the main form of pizza advertising. Because social media has the function of sharing life, it has become a habit to share food and find interesting things on social media. When we see a pizza ad on social media, if the ad is very good, the audience will click to view the details and go to buy. Social media advertising reduces users' aversion to advertising, which is a very good experience.
In addition, in all social media advertising, Facebook will be the first choice of all pizza sellers, Facebook has enough pizza audience, and it will not cost you a lot of money. According to ADCostly's Facebook ads cost benchmark, the CPC for advertising on Facebook is only $0.5, and the CTR reached 1.46%, which is very good advertising data.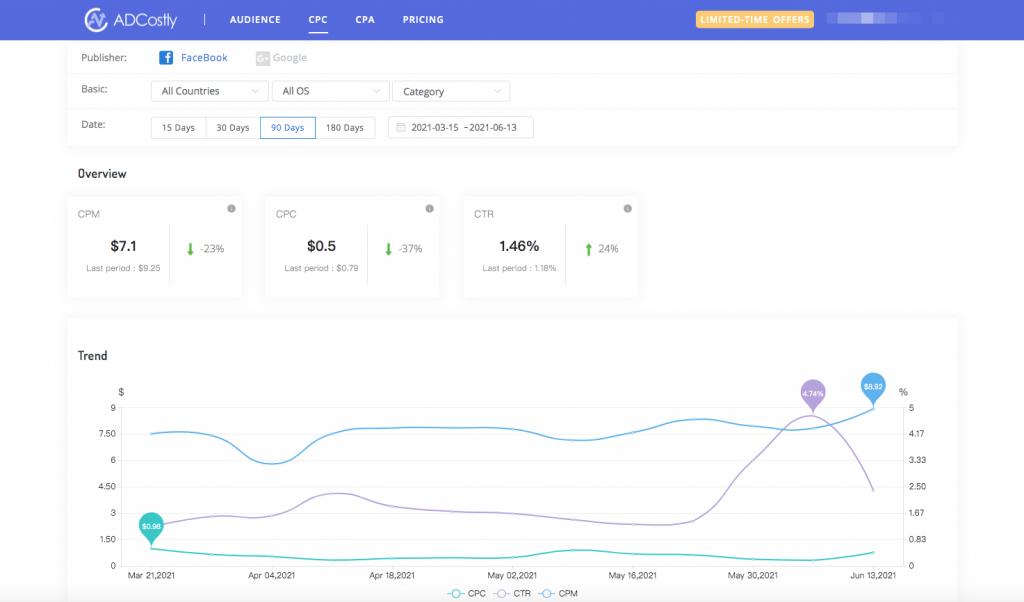 Of course, the prices required for advertising in different countries are also very different. The prices in India, Egypt and other regions will be much lower than those in the United States, the United Kingdom and other countries. To avoid wasting money, you can check the Facebook ads cost by country report in 2021.
User Sharing And Spreading
User-generated content is promotional content directly from customers. Users buy your pizza and share photos on social media platforms, share video blogs on YouTube, and leave online comments on comment platforms. Because it does not come from a brand, it is more trustworthy. You should create more user-generated content campaigns, and if your users share your product, you should reward them.
Celebrity Marketing
KOC and KOL marketing are very good marketing methods. KOL and KOC can often drive a very large audience. Their fans generate a large number of purchases in order to support celebrities. This is very popular in China. The popularity of KOC also comes from China. With the week of the live broadcast industry, live streaming has become a new wave. The live streaming of celebrities drives the consumption of products to a greater extent, and celebrity marketing is an indispensable marketing tool.
Video Advertising Marketing
Video advertising is currently a very popular form of advertising. With the rapid development of short videos, people have gradually abandoned text reading and turned to video users. A lot of content in videos can better convey information for us. Whether you are placing video ads on YouTube or TikTok, this is a very good marketing direction.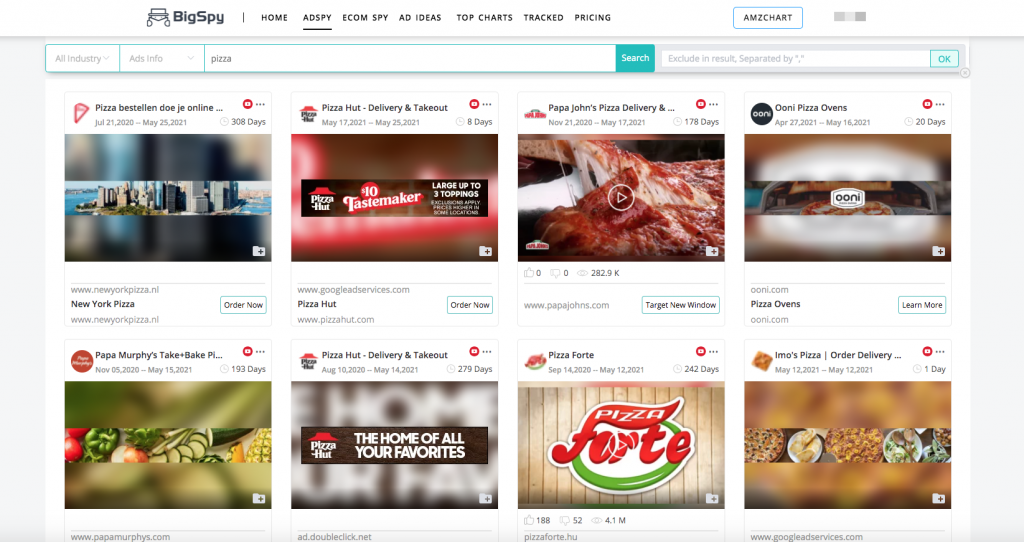 Bigspy shows that there have been thousands of pizza-related advertisements on YouTube in recent months. These advertisements clearly describe the characteristics of their respective pizzas, including new flavors and slogans. This is what your video ad should contain. Maybe you describe your pizza ad as a story, which would be great.
Search Engine Advertising
Search engine advertising is mainly Google advertising, of course, not only Google, but also other advertising systems. Here, take Google as an example to strengthen the importance of search engine advertising. Google Trends can often tell us which keywords are generating enough exposure with user behavior searches, so we can use some hot words and product relevance to drive advertising and marketing. AdTargeting provided a large number of keywords and told us the detailed bidding costs. The following is the cost of pizza related interests.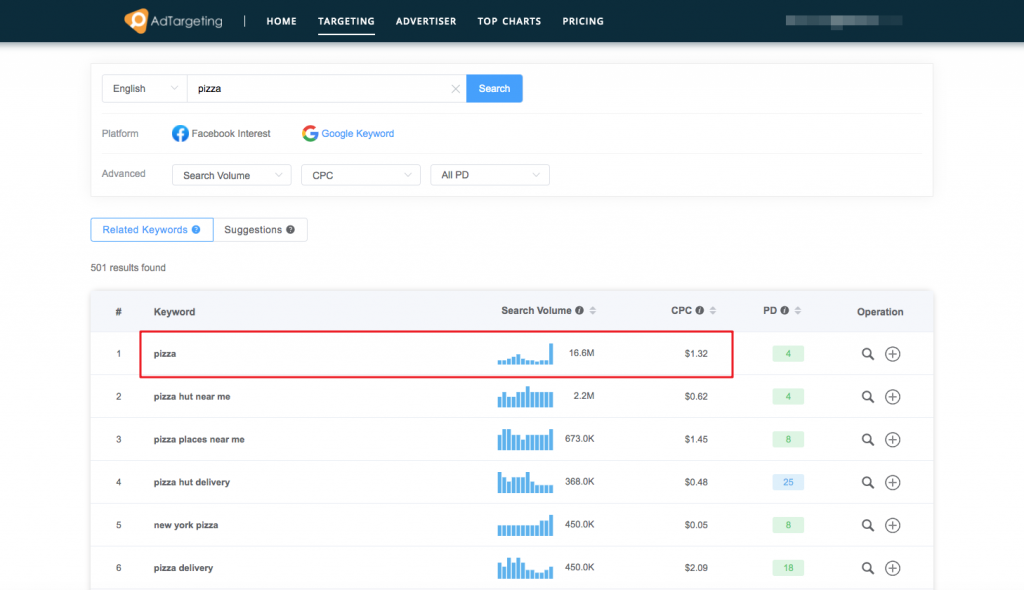 EDM Marketing
You really need to achieve more exposure for your ads or products. EDM marketing can help you achieve more user reach, but you need to obtain a complete list of audience targets and use the bulk email tool to recommend your product to them. It is worth noting that when your email content is too rigid, it will be classified as spam or marketing email, which will greatly reduce your email open rate, so you need to package your advertisement or product to the form of content they want. For example, provide your target audience with a report on how to eat properly and mention your pizza brand in it. This is a good way.
Offline Activity
If your pizza brand is a chain store, then it is very necessary for you to hold some offline activities. For example, you can choreograph a dance or magical music for your pizza, and when customers come to your store, they are familiar with the melody or dance. You can provide them with discounts. Of course, if they are willing to share this on social platforms such as TikTok, you can also give away small toys. I believe this can quickly provide a lot of exposure for your brand. In addition, holding various celebrations before the holiday will also help you complete more users.
Coupon Marketing
Coupon marketing is an indispensable marketing way. You can issue coupons at a fixed time on your official website or social media page. These coupons can be obtained in the form of grouping. In this way, you can achieve self-fission of users. Of course, the setting of limited-time rush buying is also a good way. Hunger marketing can often set off a marketing craze.
Social Media Challenges
There are a lot of activity challenges on TikTok. These challenges are very interesting. Users will actively participate when they see them and show their talents through recording videos. Then you can set a challenge on TikTok for your pizza. For example, you can design a small game for pizza. You can control the pizza through the user's body without being eaten by the cat. As time goes by, there are more and more cats. The speed of adjusting pizza is getting faster and faster, and users can get a sense of satisfaction by comparing the persistence time. Of course, you can still say that users can waive the order if they persist for more than 30 seconds, which is very attractive for marketing.
Cost Reports For Countries